2021 League Championship Series Summer
The LCS 2021 Summer Season is North America's professional League of Legends, now on its second split of the ninth year. 10 well-known teams will participate, to qualify for the LCS 2021 Championship.
Preview
The 2021 LCS Summer Split has officially begun and, needless to say, we should be in for one heck of a ride! Well, at least if you're into skirmish-heavy fiestas and twists that'll make your head explode! If, on the other hand, you're into the best and most nuanced League of Legends, then you'd be wise to look elsewhere.
Now, don't mistake this for flaming, as it is not; instead, we're just stating the facts here. The North American region is known for being extremely top heavy — it is a region dominated by only a handful of organisations. Think Team Liquid, Cloud9, and Team SoloMid. Everyone else, no matter how strong or talented, is "sentenced" to watching one of these three giants hoist the trophy and get showered in confetti. There's just no other way to put it. In other words: there's very little uncertainty in the LCS. That doesn't mean that upsets don't happen (oh they very much do), but rather that we always know how things will ultimately unfold.
Which of these three titans will eventually etch their names in history for the nth time in a row is less important — they're all taking turns at the throne without any apparent intention of ever letting someone else "have a go at it." And, again: don't mistake this for complaining — it's just the way things have been for years and is worth highlighting. And, naturally, things have gotten a bit stale as a result.
That's what happens when the biggest and most financially successful organisations sign the best and most capable players (or import them, rather). There's just no way for any of the LCS gatekeepers or bottom-tier dwellers to compete — they lack the talent, the star power, and the long-term potential to actually upset the long-established status quo. They'll pull off an upset or two, but anything more than that is wholly out of reach.
Then again, this is the perfect state of affairs for those who are looking to bet on competitive League, so we really shouldn't be complaining! As always, we'll segregate the ten permanent partners into separate tiers based on their presumed power level.
Keep this in mind: the point of these preliminary power rankings is to predict what the standings will look like once all is said and done. How things will unfold up to that point is a lot harder (if not impossible) to predict, especially given NA's volatile nature. Teams will have huge swings in performance, favorites will drop games to bottom-tier dwellers, and gatekeepers will go on seemingly impossible surges, but things will stabilize in due time.
So just keep that in mind. There's very little rhyme or reason behind some of the things that occur on North American soil, and this split should be no different in that regard!
S Tier — Championship Material
These are your championship-worthy teams — to no surprise. They have the best players, the biggest budgets, and the most capable of coaching staff. They're not infallible, mind you, but whenever they draft to their strengths and execute to the best of their ability, there isn't a team in North America that can go blow-for-blow. How dominant they'll be over the coming weeks and months still remains to be seen, though. In any case, if you're looking for the biggest favourites, look no further than Team Liquid, Cloud9, and Team SoloMid. They have all the right tools to hoist the LCS trophy and represent their region at the World Championship come October.
Who's better than whom, however, is still impossible to predict. Team Liquid has the most layered line-up but that doesn't necessarily mean they'll thrive and dominate in the current meta. Cloud9, on the other hand, have made a crucial roster change that might backfire and are in dire need of some momentum after disappointing at the most recent Mid-Season Invitational. Finally, Team SoloMid have a lot of firepower but they haven't been all that efficient at harnessing it throughout the first half of 2021. Whether they've improved enough to go the "extra mile" still remains to be seen.
Because they're separated by the slimmest of margins, we won't even attempt to rank them in any traditional manner. All of these three teams have what it takes to finish first.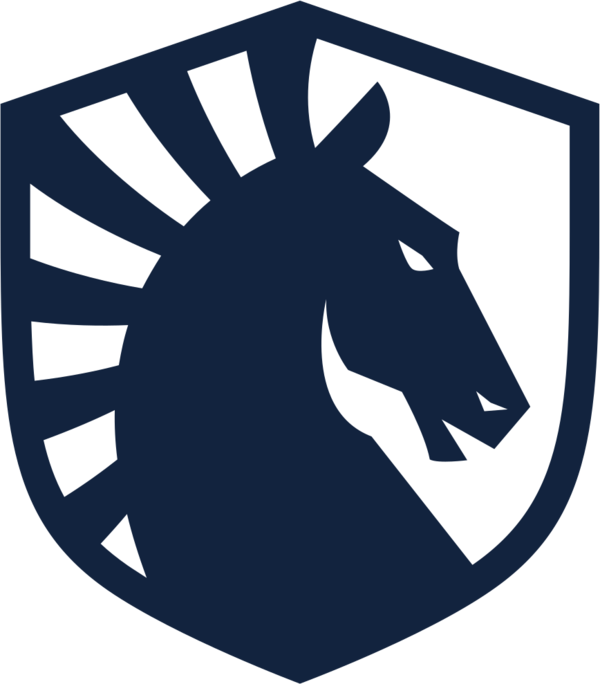 Team Liquid — If you want to see what a world-class line-up looks like, then look no further than Team Liquid. They're stacked from head to toe and are undoubtedly one of the most dangerous and capable teams in the history of the LCS. That said, they haven't been quite as consistent or dominant as we expected coming into 2021. They look like world-beaters in one game and then regress without any apparent reason in the very next. There's very little rhyme or reason behind what's going on, but at least they've been working around the clock in an attempt to figure it out. That's not much of a consolation prize, but it's a positive approach regardless.
When they get on the same page and execute to the best of their ability, they're arguably the best team in the LCS. The only problem, however, is that they're still incapable of maintaining such a level over a prolonged period of time. Moreover, their ADC Tactical has been a weak link ever since the season began, and, in all fairness, it doesn't seem like he'll improve any time soon. We know for a fact that he's better than what he'd shown back in Spring, but that matters very little if he cannot step up and help push Team Liquid over the finish line.
All in all, this is a very interesting bunch with a metric ton of potential, and watching them perform over the coming weeks will be an absolute must!
Cloud9 — It's fair to say that the boys in black and blue don't have a lot of hype coming into the second half of the season. Their dreadful showing at the 2021 Mid-Season Invitational will long be remembered, albeit for all the wrong reason. Now, they're still a world-class team, but it's quite obvious that they're inherently flawed and that we should temper our expectations going forward.
Moreover, the decision to bench Zven and promote K1ng is almost surely going to backfire in one way or another. K1ng is a very solid prospect, but he's nowhere near as talented or capable as one of the most successful marksmen the West has ever produced. Without such a potent performer in the bottom lane, Cloud9 will almost surely transition over to play through mid and top exclusively — at least until K1ng can get up to speed and acclimate to the LCS stage.
All in all, this change means they won't be quite as dangerous going forward, so we might be in for yet another Cloud9 fall from grace, not unlike the one that happened back in 2020. We're optimistic about their chances, but we've been here before and we can recognise the signs from a mile away.
Team SoloMid — Last but certainly not least, we have Team SoloMid, arguably the biggest surprise of 2021 thus far. Now, on paper they always had a metric ton of potential, but the fashion in which they started off was, quite frankly, as dreadful as it gets. They looked like a bunch of scrubs and, for a brief moment in time, it seemed like we were going to witness an implosion for the ages. Fortunately, their talent and veterancy won out and they quickly ascended the ranks and, perhaps most importantly, made it all look easy.
Whether they'll be able to once again claim the LCS throne still remains to be seen, but they're not to be trifled with. There's no weak link on their line-up which means they could, by all means, overpower both Team Liquid and Cloud9, should they draft to their strengths and play to the best of their ability. They haven't been perfect, but they've already done more than enough to warrant our benefit of the doubt and will surely become even better and better as time goes on.
So, frankly, no one should be overly surprised if the boys in black and white end up reclaiming their throne.
A Tier — The Great, But Not Great Enough
Don't let the nomenclature fool you: the gap between "S tier" and "A tier" is as wide as it gets. Heck, it might as well be considered a canyon! The following three teams are fantastic in one way or another, but they lack the talent and depth to truly go all the way. Still, they'll make things a lot more interesting than you'd expect and should not be underestimated whatsoever.
Once again, we won't be ranking them in any traditional way (as in fourth through sixth) as they're separated by the narrowest of margins. Then again, at this level of play, these nuances often make a world of difference!
100 Thieves — Let's be frank for a minute: 100 Thieves have always found a way to disappoint. And no one's the better for it. That's why their last couple of years have been so darn frustrating. On paper they always make the correct calls (or more often than not, at least), but it never pans out for one reason or another. Their coaching staff, in particular, deserves a ton of blame for the way they've handled things although there's very little use in pointing fingers at this point.
They've made just a single change to their starting line-up coming into the second half of 2021 and, needless to say, it's a change for the better. Heck, we're putting it mildly here — Abbedagge and 100 Thieves is a match made in heaven! Whether it'll pan out, though, still remains to be seen. The fact that they've also signed Reapered (of Cloud9 fame) as their head coach obviously warrants a bit of optimism, but we'll have to reserve judgement until we have a big enough sample size. After all, this wouldn't be the first time that 100 Thieves had all the right tools to make a respectable run and yet failed to accomplish anything worthy of mentioning.
Still, based solely on their experience and individual talent, one simply has to rank them near the very top of the standings.
Dignitas — No one in their right mind would've expected Dignitas to find as much success as they did back in Spring. On paper, their fifth-place finish isn't anything overly spectacular. But once you factor in the granular details, then it all comes together. We're talking about an all-native line-up, one without even a single superstar or hard-carry to speak of. And yet somehow they still found a way to compete on even footing with the who's who of the LCS. We're talking about a seismic accomplishment here, and they've earned all the praise and commendation they've been getting.
Dardoch and Aphromoo are obviously doing a ton of heavy-lifting, but they're also past their prime. By the same token, the three rookies around them are talented, but they had no business being as good as they are. All in all, this Dignitas bunch has subverted our expectations in the greatest of ways, and we cannot wait to see them back in action. They might not be the most layered or dangerous team in the LCS, but they're extremely fun to watch and will surely entertain us beyond measure over the coming weeks and months. They're not going to upset the status quo, but they're going to try regardless of what the oddsmakers have to say — and that's arguably their biggest superpower.
Evil Geniuses — To round out our Top 6, we have Evil Geniuses. We're talking about a highly idiosyncratic line-up, but also one that is extremely one-dimensional in nature. Now, make no mistake: they pack a punch. A big one, too, especially whenever they get on the same page and execute to a tee. Unfortunately for EG, those moments are few and far between. They're too aggressive for their own good, and even when they attempt something that isn't a brute force method, they lack the nuance and depth to actually pull it off.
They're like a sledgehammer, but to compete at the highest of levels you need more than just sheer strength and bravado.
EG is bound to fumble and fail in much the same way as they did back in Spring. Heck, the same happened in 2020 as well. They're a talented bunch, but they're just not competent enough to warrant a spot higher up the standings. All of that said, they're undoubtedly one of the biggest dark horses in the LCS and will surely try their hardest as they're fed up with reaching the playoffs and then dropping the ball right afterwards. They're capable, but just not capable enough. Still, expect an absolute (fiesta-like) spectacle whenever they're scheduled to compete! Even when they go down, they make sure that it's in a blaze of glory!
B Tier — The Least Capable of the Bunch
Finally, we have four teams clumped up in "B tier." Are these teams good? Certainly, but they're not good enough for it to matter: FlyQuest, Counter Logic Gaming, Immortals, and the Golden Guardians will almost surely occupy the very bottom of the standings.
They're talented, but not talented enough to compete at the highest of levels. Still, that doesn't mean they won't try. Moreover, some of them might stand a chance of subverting out expectations and actually doing a bit of damage to the status quo, although the odds of it happening are rather slim. Still, they have a shot, and we'd be remiss if we didn't mention it. Dignitas, for instance, performed a lot better than anyone could've expected last split. By the same token, Counter Logic Gaming had a couple of exceptional moments near the end of Spring, so we know for a fact that they're capable and — depending on their preparation and execution — pretty darn dangerous.
You get the gist.
Based on all that they've shown thus far, it's impossible to consider them as anything other than bottom-tier dwellers. Now, they're not as bad as that title would lead you to believe, but they're still not good enough to rub shoulders with the who's who of the LCS — at least not on a consistent basis. Infrequent upsets will happen, much like they did back in Spring, but anything more than that would be a stretch. Even if they exceed expectations and actually mount an offensive, they'll still fumble and fail in the most crucial of moments further down the line, so don't expect too much from them going forward. Otherwise, you're bound to be disappointed.

Closing Remarks
The 2021 LCS Summer Split might not seem all that interesting, but it's still undoubtedly worth our time and attention. The fight at the top will be quite fierce, and with only three World Championship tickets available, you can expect everyone to be on their best behavior going forward.
Cloud9, Team Liquid, and Team SoloMid have the biggest leads record-wise so they're naturally the biggest favorites to represent North America in Shenzhen, China come October. Whether they'll perform up to expectations over the coming weeks and months, however, still remains to be seen. 100 Thieves and Dignitas are breathing down their necks, which means the margin for error is basically non-existent.
As the old cliché goes: every game matters!
Tournament Format
Round-Robin:
It will be played on a Triple Round-Robin and all matches are best-of-one series.