2022 LoL European Championship Spring
The 2022 LEC Spring Season is an online tournament hosted by Riot Games. Consists of notable teams across Europe. And it is the first split of the fourth year of Europe's rebranded professional League of Legend league. In the spring season, ten teams will compete in a double-round robin stage with the six top teams continuing playoffs.
Preview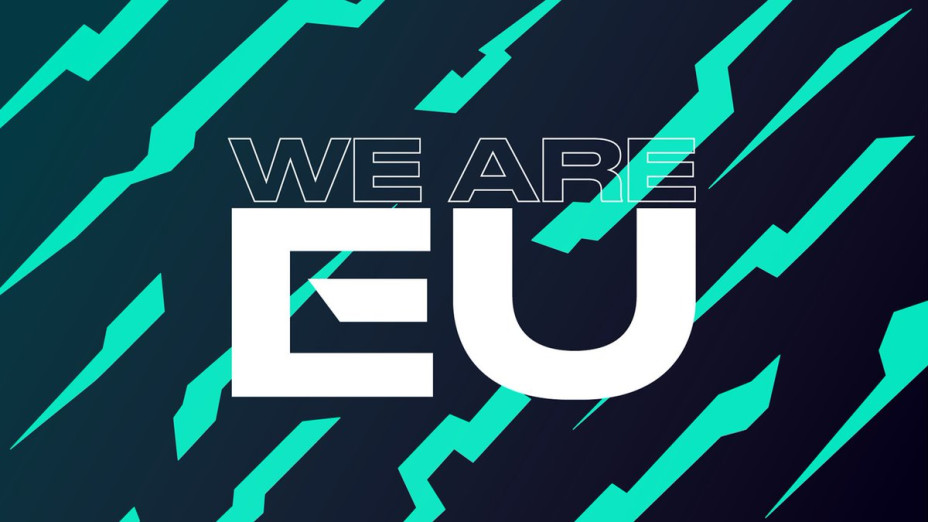 At long last: the 2022 LEC Spring Split is finally here and, needless to say, we're all hyped beyond measure! The European region is always a load of fun, no matter who's on top. Granted, the LEC hasn't been quite as competitive internationally as was the case in years' prior, but that, too, could change in 2022. In fact, we'd be surprised if it didn't!
A brand new status quo will be brought into existence and, frankly, it's nigh impossible to predict how things will shake out. We have a series of well educated assumptions, of course, but there are nonetheless many uncertainties in the air and a slew of factors that are out of our control. The LEC hasn't changed this much in what feels like a lifetime and that'll naturally affect the standings as well.
We're excited to see what'll happen and, if things pan out "as expected," we might witness one of the most entertaining (and competitive) seasons of the LEC yet! And, well, that's really saying something!
For this preview, we'll go over each and every single team that's scheduled to compete, but we'll do so through a wholly different lens: we'll cover why they're good, what their presumed skill ceiling is, and why they might not deliver once all is said and done. In other words: their strengths, weaknesses, and any potential complications that might arise further down the line.
By the end, you'll have all the information you need so as to stand the best possible chance of scoring a big payday! With that being said, competitive League is a fickle beast, one with a truly unpredictable nature. The fact that games are played in the Best of 1 format only further complicates things. We know who's good and why but that isn't reflected in the end result.
What we mean by this is that upsets tend to happen relatively frequently, and there's no rhyme or reason behind it all — a team just failed to execute on that given day. Still, watching as many games as you can and keeping tabs on any unexpected developments (and region-wide trends) will go a long way towards ensuring a favorable outcome whenever you decide to put your money on the line!
So, with that little introduction out of the way, let's begin!
The Presumed LEC Status Quo
The LEC has always been a top-heavy region and we don't expect that to change any time soon — especially not in 2022. It's a tale as old as time: the orgs with the deepest pockets end up signing the absolute best players and success follows almost by default. It's a simple formula, you have to admit, and it sure does work wonders.
The European region is stacked with talent, but not all of it is created equal. Some of these players are more capable than others and they also need different stimuli in order to grow and develop. For some, it is a stern hand and a rigid system in place. For others, it is anything but.
What we're trying to say here is that sheer talent — by itself — simply isn't enough. There are many external factors that play a key part in a player's development, and spending millions upon millions euros on a line-up is by no means a surefire recipe for success. Far from it, in fact.
Still, having better players than your direct competitors does go a long way towards leaving a mark. With that being said, we can never know how a team will develop and whether any particular five-man line-up will "click" and synergize the right way. Sometimes there's a ton of potential on paper and yet things still go awry. Other times a team that doesn't seem all that powerful ends up growing far beyond our wildest dreams. It's rare, but it does happen.
That's why a more holistic approach needs to be employed whenever one does any kind of power ranking, be it for the LEC or any other region for that matter. So, we'll try to be as comprehensive as humanly possible but not bore you with any redundant takes or deep dives that serve no higher purpose!
Preliminary Power Rankings
Our power rankings for the 2022 LEC Spring Split are at once both incredibly simple and thoroughly frustrating. First of all, there's a very clear divide between the biggest favorites, the well-rounded challengers, and everyone else. There aren't any obvious bottom-dwellers this time around which is both commendable but also annoying to the highest of levels.
It's easy to guess who'll be on top once all is said and done. But the lower you go down the standings the harder it is to predict what'll happen and who'll get the better of whom. And that is especially true this time around. Most gatekeepers and bottom-dwellers have upgraded during the most recent off-season, and while they're not going to be upending the status quo any time soon, they will be a lot more competitive amongst themselves.
The fact that we have no concrete sample size to base our predictions upon is also a complication worth mentioning. Is SK Gaming better than EXCEL? Who knows! There's really no way to tell at this early point of the season. So if you're looking to put your money on the line, maybe it'd be best to wait things out a bit — not too long, of course, but, say, a week. No more, no less. That way you'll be able to see which teams are on the up-and-up, and which are still struggling to get on the same page and execute as a five-man unit.
1. Team Vitality
Why They're Good: Because they're arguably the most stacked team in the LEC, rivaled only by the former "Kings of Europe" Fnatic. That fact alone means they're all but guaranteed to dominate and, potentially, win at least one title this year. It'd be downright scandalous if Vitality, as stacked and talented as they are, don't end up etching their names in history. That's, quite frankly, the only reason why this team was ever assembled and why so many blank cheques got signed.
Barney "Alphari" Morris, Oskar "Selfmade" Boderek, Luka "Perkz" Perković, Matyáš "Carzzy" Orság, and Labros "labrov" Papoutsakis are some of very best players the West has ever produced. They have it all, really: mechanical prowess, ample experience, and more potential than they know what to do with.
Potential Issues: Too many egos. Selfmade was probably humbled by the way 2021 panned out, but he's still known for his fiery attitude, and the same can be said for Alphari. That's not a bad thing per se, but when you have so many "cooks" in the kitchen things tend to get out of hand fairly quickly.
For Vitality to thrive and succeed, these five players — four of which are bona fide legends — will need to find common ground. And that, in short, is easier said than done, especially when you have a bunch of players who've been playing at the highest of levels for what feels like an eternity. There's a finite amount of gold that a team can have at every point of the game and not everyone can get a lion's share of it. Some will be tasked with hardcarrying, others with playing weakside and weathering the storm.
And yet all five of these players will surely want to stand out and make the game-winning play. That's precisely what could end up hindering their growth. Superteams don't always pan out. In fact, they almost never do, for one reason or another. Now, Vitality sure does look like an outlier (a wholly positive one), but we're nonetheless afraid of things going awry.
With that being, the odds are definitely stacked in their favor (to put it mildly).
What's Realistic: First or, at worst, second place. Anything lower than that would be a debacle.
2. Fnatic
Why They're Good: Because they're the most well rounded team in the LEC. They have a bunch of seasoned veterans who seem like a perfect fit stylistically and a promising young jungler who has already made waves in the short time he's been competing on the biggest stage in Europe. There's no weak link on Fnatic, and if they can synergize faster than Vitality — and no one happens to drop the ball — they could very well end up claiming the LEC throne.
Iván "Razork" Martín and Marek "Humanoid" Brázda are both upgrades over their predecessors, and Martin "Wunder" Hansen — while undoubtedly on the decline — is still amongst the biggest and most revered veterans in the LEC. His bad performances stem not from him being "past his prime" but rather from a lack of motivation. That's a world of difference, and it warrants mentioning.
But justified though it may be, it's impossible not to wonder: will he take all of this in stride and return better than ever or continue deteriorating? We're all dying to find out. And, well, that's precisely the biggest question mark regarding Fnatic's 2022 line-up.
Potential Issues: If Wunder can get back into the swing of things and reach his former highs, Fnatic could very well end up beating Vitality and claiming their long-lost throne. If, however, Wunder doesn't end up delivering, it'll be mighty hard for them to beat one of the most stacked line-ups in LEC history.
What's Realistic: Fnatic's highest and lowest points are exactly the same as Vitality's. At best, they'll claim the throne and etch their names in history. At worst, they'll end up playing second fiddle. Either way, they'll have something to show for their efforts, no matter how things end up shaking out.
3. G2 Esports
Why They're Good: After parting ways with three of their players, G2 have decided to rebuild in a wholly fascinating manner. Instead of splurging millions upon millions of euros (à la Vitality), they've opted to invest in the potential superstars of tomorrow. As a result, their skill ceiling will no longer be as high as it was in the past. That one fact cannot be overstated.
Still, with a truly spectacular top side of the map (Sergen "Broken Blade" Çelik and Marcin "Jankos" Jankowski) and arguably the best Western mid laner of all time in Rasmus "Caps" Winther, G2 will be poised to leave a mark in some way, shape, or form. They're not expected to beat Vitality or Fnatic, but they could come excruciatingly close and that, in short, would be quite an achievement given their more "budget-friendly" approach.
Potential Issues: Their bottom lane duo — Victor "Flakked" Lirola and Raphaël "Targamas" Crabbé — is still an "unknown quantity." Targamas has made waves in the ERLs but competing in the LEC is a whole 'nother beast. Flakked, on the other hand, never did anything of note. He has supposedly shown immense potential during G2's tryouts, but one simply has to wonder whether that's enough. Unlike some of his more prominent peers (like the ones who'll compete for Team BDS, for instance), Flakked never really accomplished anything — nor did he come close.
He'll surely be serviceable (at the very least), but it'll nonetheless be hard for G2 to adjust to a merely passable bottom lane duo after having Martin "Rekkles" Larsson and Mihael "Mikyx" Mehle.
What's Realistic: At best, they'll end up in third place. Pretty darn underwhelming by G2's standards, but that's just the world we now live in. In any case, finishing third would be quite a commendable result given whom they'll have to face and just how much they've downgraded during the most recent off-season. In time they could, potentially, reach (some of) their former glory, but don't expect that to happen in 2022.
4. MAD Lions
Why They're Good: İrfan "Armut" Berk Tükek, Javier "Elyoya" Prades, and Norman "Kaiser" Kaiser are a three-man core worthy of respect and admiration. They're the defending back-to-back champions, after all! They'll be more than enough to give MAD a fighting chance against the newly-formed LEC pantheon. And, well, they're not necessarily all that much worse than the three teams listed above. They'll still have one of the best top and jungle duos around and arguably the best (or second-best) support in the LEC. These players alone should make MAD a threat, even though they're not going to be as competitive or dangerous as was the case last year.
Potential Issues: Steven "RKR" Chen and William "UNF0RGIVEN" Nieminen are, obviously, question marks. The former has at least made some waves in the ERLs (to put it mildly) so we're confident in his ability to grow and rise up to the task. UNF0RGIVEN, on the other hand, never really broke through. What he's truly capable of still remains to be seen, but it's hard not to be worried given the level of opposition he's about to face.
What's Realistic: At best, fourth place. We just can imagine them ranking any higher seeing how all three teams listed above have more "firepower." Still, that's a very commendable result and they'd have nothing to be ashamed of. At worst, though, we can see them finishing fifth or perhaps even sixth should they implode to such a degree. It's unlikely to happen, but by no means is it outside the realm of possibility.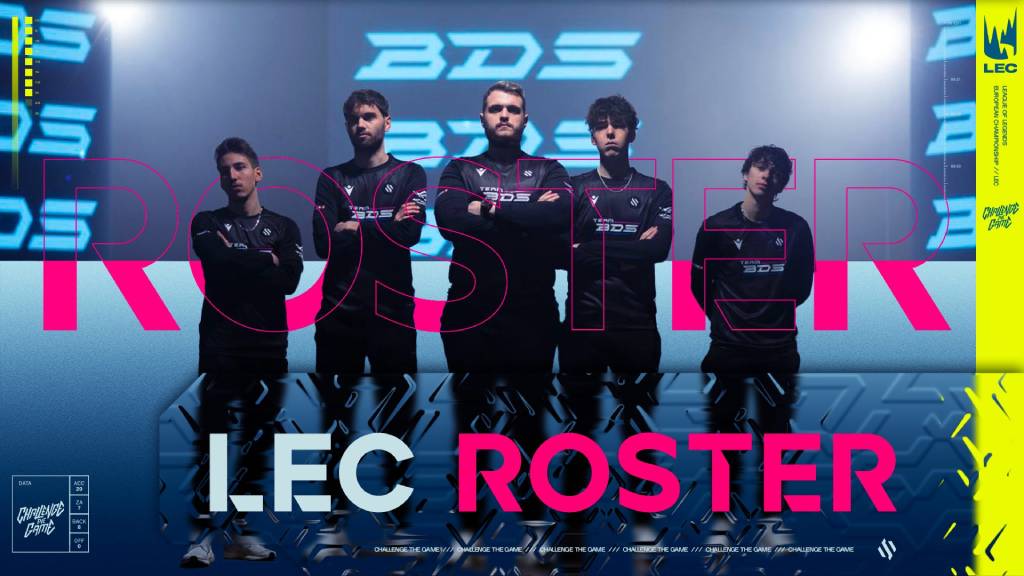 An Absolute Mess
All four teams listed below this point are separated by the slimmest of margins. Some are ever so slightly more "stacked" than others, but that won't necessarily result in a higher placement once all is said and done.
In fact, saying that team X will finish above team Y would be quite disingenuous from us seeing how there's no way whatsoever for anyone to confidently predict how things will shake out. We simply don't know as the performance delta between them is so meager we might as well consider it non-existent.
They all have the potential to be pretty darn good, but could also implode in a myriad of different ways.
So just have that in mind going forward. We'll still rank them according to our expectations, but by no means is this structure set in stone — don't take it as gospel, is all we're saying.
5. Rogue
Why They're Good: We're all doom and gloom about Rogue and their odds of leaving a mark, but they still have Andrei "Odoamne" Pascu, Emil "Larssen" Larsson, and Adrian "Trymbi" Trybus — three players who challenged for the LEC throne mere months ago. They're still as talented and capable as ever, and even though the loss of Kacper "Inspired" Słoma and Steven "Hans Sama" Liv will severely limit their options, they'll nonetheless be more than capable enough to trade blows and leave a mark in some way, shape, or form.
By the same token, Markos "Comp" Stamkopoulos — while not exactly as top-tier as his predecessor — is still a mighty capable marksman and will surely prove it under Rogue's banner, too. His relatively short stint with Team Vitality simply wasn't a good enough litmus test and we're glad that he'll get another shot at proving his worth.
Potential Issues: Kim "Malrang" Geun-seong is the biggest of question marks. Heck, even that feels like an understatement. This individual never really accomplished anything of note over in the LCK, although the fact that DWG KIA deemed him good enough to be their substitute jungler does, in all fairness, alleviate our doubts ever so slightly.
Then again, he was warming the bench for the best jungler in the world, so it's not like he was ever going to see any play time. Malrang simply isn't a hype signing and there's no other way to say it. In fact, he might even be a liability. And while we don't want to judge him too harshly before he's even played a single game on the LEC stage, we are nonetheless worried that he's not going to deliver.
What's Realistic: That is arguably the toughest question one could ask at this point in time. Most folks have Rogue pegged at number five but, frankly, we're not fully convinced they'll be able to "stay afloat" without Inspired and Hans. We have them at fifth place too, but more out of respect than anything else. They'll probably reach the playoffs in Spring, but such a placement will by no means be guaranteed once Summer comes around.
If Odoamne and Larssen step up, Rogue might have a shot. But for that to happen, they'd have to assume entirely different roles than the ones they've had in the past. It's not impossible, but it is improbable.
6. Team BDS
Why They're Good: Four Karmine Corp players and a very talented LEC support is definitely a recipe for success. Three of those four are former EU Masters champions and that, in short, is no small accomplishment. Just how good they are still remains to be seen, but one thing's for certain: they'll pack one heck of a punch. Add to that the fact that they'll be led by one of the most seasoned head coaches around and you get a team that could, by all means, turn some heads over the coming months.
Potential Issues: There aren't any huge issues that this team could run into other than the potential of them not being good enough to challenge the LEC pantheon. That is a possibility. So in that sense, we're talking about a lack of talent rather than anything else. They're all pretty darn good, but it still remains to be seen whether that'll be enough in the face of some mighty stiff opposition.
What's Realistic: No one knows. There's really no other way to say it. They could reach the playoffs or implode trying. Both scenarios are totally possible. Still, we have a hunch that they'll channel their underdog status and deliver. We've been hearing rumors of Karmine Corp beating mid-tier LEC teams in scrims, so there's a very legitimate chance that BDS will hit the ground running.
7. Misfits Gaming
Why They're Good: Shin "HiRit" Tae-min, Lucjan "Shlatan" Ahmad, Vincent "Vetheo" Berrié are all spectacular at the game. HiRit and Vetheo turned a lot of heads last year and if they can reach the same level again (let alone surpass it), they could very well push Misfits Gaming into playoff contention. Shlatan will have some very big shoes to fill but he's more than up to the task. It might take him a bit of time, but he will get there eventually.
Potential Issues: Their bottom lane duo, however, will by no means pose a threat. Matúš "Neon" Jakubčík and Mertai "Mersa" Sari aren't bad but they will struggle against the upper echelon of the LEC. In addition, it's no secret that Misfits thrived so much because of Razork's early game prowess. Without this talented Spaniard, they'll have to readjust and rebuild from the ground up playstyle-wise. They will succeed in their efforts, but it'll nonetheless take them a bit of time.
What's Realistic: Playoffs, for sure. No higher than, say, fifth place, but no lower than seventh or eighth, either. It'll all depend on how well BDS and SK end up playing.
8. SK Gaming
Why They're Good: This is the quintessential "stronger than the sum of its parts" kind of team. Janik "Jenax" Bartels, Erberk "Gilius" Demir, and Daniel "Sertuss" Gamani could definitely make some waves, and their support Erik "Treatz" Wessén also needs no introduction. They're all mighty capable and should, by all means, be able to leave a mark. The last time SK had a well-functioning roster they were able to reach Top 5. A similar scenario could repeat itself this time around as well, but it definitely won't come easy.
Potential Issues: As already mentioned, the level of competition in the LEC has risen quite a bit. SK are neither better nor worse than BDS, Misfits, and EXCEL, and it'll all boil down to preparation and execution on that given day. We're optimistic about their chances, but by no means should they be favored over any of their similarly-ranked peers.
What's Realistic: Fifth or sixth place, at best. At worst they'll hover near the Top 6 without ever really breaking in. If Sertuss ends up being as good as we think he is, SK could very well end up leapfrogging BDS and Misfits.
9. EXCEL Esports
Why They're Good: EXCEL's 2022 line-up is quite capable, contrary to popular belief. But that is only true when observed in a vacuum. Once you contrast them to most of their peers, things start to fall apart fairly quickly. They're good but not great. They're capable but not capable enough. That's the gist of it, and it's been the case with EXCEL for as long as we can remember.
Potential Issues: Well, it's EXCEL Esports — anything can turn out to be an issue. Are they good enough to compete? Will everyone carry their fair share of the weight? Will Erlend Våtevik "Nukeduck" Holm deliver after years of mediocrity? Has Finn "Finn" Wiestål been "figured out?" These are all hugely important questions as they'll heavily affect EXCEL's chances of leaving a mark.
Other than Patrik "Patrik" Jírů, no one at EXCEL really stands out. That's not necessarily a bad thing, but it's the main reason why we're hesitant to rank them any higher.
What's Realistic: We don't see them reaching the playoffs. They could, in all fairness, if Mark "Markoon" van Woensel and Henk "Advienne" Reijenga end up wrecking house, but it's highly unlikely. Seventh through ninth is most realistic for EXCEL.
10. Astralis
Why They're Good: Matti "WhiteKnight" Sormunen, Nikolay "Zanzarah" Akatov, and Kasper "Kobbe" Kobberup are all solid players. They're by no means spectacular, but they've done enough to warrant our respect. They can trade blows, is what we're saying, but by no means are they favored to win any of their forthcoming battles.
Potential Issues: Everything, basically. For some odd reason Astralis have parted ways with Carl Felix "Magifelix" Boström who was undeniably their linchpin. He was by no means perfect but he did make a world of difference. This Astralis bunch simply isn't talented enough to compete at the highest of levels but they're not necessarily the worst team in existence either — they'll make things competitive from time to time, and we're okay with that.
What's Realistic: Given whom they have to face, ranking them any higher than, say, ninth would be wholly ludicrous.
Tournament Format
Ten teams will participate in a double-round robin group stage, all matches are in the best-of-one series and six teams will qualify for playoffs.
The playoffs are soon to be determined.
More information will be added as soon as it is available.