2022 Mid Season Invitational
Riot Games will be hosting another 2022 Mid-Season Invitational tournament the second-largest international competition in the professional League of Legend Circuit that will be held in South Korea.
2022 Mid Season Invitational Betting Odds

Royal Never Give Up
vs
T1
2022 Mid-Season Invitational
2022-05-29 08:00:00
Preview
The first international tournament of the year is finally about to begin and, needless to say, we couldn't be more hyped about it! The Mid-Season Invitational is always a load of fun, and even though it's not as important or "historic" as the World Championship, it's still a phenomenal experience and a very concrete litmus test for the teams competing.
It is, at its core, a foretaste of the things to come and is, therefore, both endlessly important and intriguing.
It's also pretty darn favorable towards bettors as we only have two truly capable teams — both of which hail from the East; they will be "challenged" by a bunch of other contenders of varying depth and ability, none of which are well-equipped for the task at hand. They'll put up one heck of a fight, there's no doubt about it, but they're just not good enough to truly leave a mark, especially considering just how incredible their Asian adversaries currently are.
The gap between them is most visible and, frankly, it's insurmountable as well.
Still, we're all hyped beyond measure and cannot wait for the tournament to begin — there's a metric ton on the line and, if things pan out as expected, we will be in for one of the most exciting Mid-Season Invitationals in history!
2022 MSI Preview — Tournament Format
Riot has made absolutely no changes to the tournament format and, well, we're glad for that being the case. Eleven champions will represent their regions over in Busan, South Korea; they have been divided in the following way:
GROUP A — T1 [LCK]; Detonation FocusMe [LJL]; Saigon Buffalo [VCS]; Team Aze [LLA]
GROUP B — Royal Never Give Up [LPL]; RED Canids [CBLOL]; PSG Talong [PCS]; Istanbul Wildcats
GROUP C — G2 Esports [LEC]; Evil Geniuses [LCS]; ORDER [LCO]
All three groups are pretty darn straightforward which should, in turn, result in more winnings and correct predictions on our end. That, however, will come at the expense of the overall entertainment value. It's hard to get hyped and find the motivation to tune in when you already know the outcome of nearly each and every single game.
We're still excited, don't get us wrong, but that's more so for the latter stages of the tournament; the start of this year's MSI will serve the role of an appetizer — a short preview, if you will, of what's to come.
Two of the very best teams from each group will get to advance further into the tournament. They'll still compete in Best of 1s, but the level of competition will have risen quite a bit. Then, once that's done, the four best contenders will move over to Best of 5s and trade blows in the Knockout Stage — undeniably the most exciting (not to mention anticipated) part of the tournament.
That's when mental fortitude, resilience, stamina, and overall depth come into play. And, well, it's what we're all waiting for!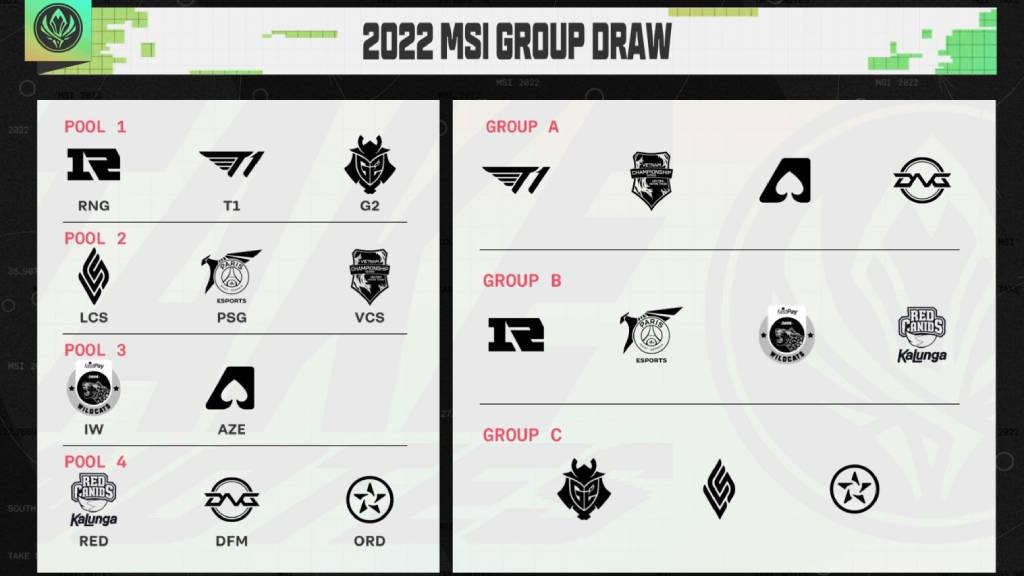 2022 MSI Preview — Burning Questions
Even though the tournament itself is sort of a foregone conclusion, there are still numerous nuanced questions we cannot help but wonder about. They vary in depth but are nonetheless all worth our time and attention.
Are T1 Really That Good? — The LCK champions have an inordinate amount of hype behind their backs. That much is a fact, and all of it has been earned fair and square. Still, we'd like to first see them clash off with an LPL titan or two before fully boarding the hype train. They're one of the very best teams in the world (hardly a surprise), but it'd be ludicrous of anyone to write RNG off so soon — they're every bit as good as T1 and are bound to prove it, too!

Are Royal Never Give Up Good Enough? — T1 didn't have a lot of stiff opposition over in Korea. Other than, say, Gen.G and DWG KIA, they had no real threat. Royal Never Give Up, on the other hand, had to go through a litany of "killers" — a list of titans who were equipped to go the whole nine yards. The fact that they're representing the LPL on the second biggest stage in the world speaks volumes about their ability to thrive and succeed in the most challenging of circumstances. They've earned our benefit of the doubt and have punched their ticket to Busan for a very good reason. The bookies have them pegged as the second-biggest favorite to win it all, but as far as we're concerned, they're neck-and-neck with the LCK champions in regards to who has the best shot at "going the distance."

Will G2 Thrive? — This new version of G2 is exceedingly interesting. It is a most potent mix of both seasoned veterans and some of the most promising young players the LEC has seen in years. They're also much more consistent than their North American counterparts and have much better macro as well — not to mention some of the very best players the European region ever fostered. Heck, their three-man core alone (Broken Blade, Jankos, and caPs) is enough for them to rub shoulders with the likes of T1 and RNG, so it'll be mighty interesting to see how well they'll fare in the face of such tremendous opposition.

Can Evil Geniuses Pull Off an Upset? — The LCS representatives might not be particularly seasoned as a whole (when compared to some of their peers, at least) but that doesn't mean they're incapable of pulling off an upset and doing some damage to the seemingly "immovable" status quo. They're feisty beyond measure and will no doubt play without any fear and reserve, what with them having so little to lose and so few expectations to meet. We don't think they'll actually end up making waves, but they're nonetheless a worthy contender and a team that is far better than most folks realize.

The Return of the VCS — It's been two whole years since the last time the Vietnamese champions fought on the international stage and, needless to say, we've all missed them dearly. VCS representatives are amongst the most feisty and they never go down without a fight, no matter how unfavorable the odds might be. That's why we all love them, and that's also why we can't wait to see whether they're still as dangerous as was the case just a few years ago. The meta certainly suits their aggressive style of play, so if the stars align they may well end up upsetting. In other words: keep an eye on Saigon Buffalo as they're not to be underestimated.
There are also numerous player-specific questions lingering in the air as well:
Will caPs Show Up? — This legendary European mid laner has been both hot and cold lately and, frankly, we're not quite sure how well he'll perform at this year's Mid-Season Invitational. He's still as seasoned and capable as they come, but for G2 Esports to stand a chance against the LCK and LPL champions, caPs will need to play his absolute best League of Legends. Still, there's a reason for optimism. CaPs, much like Perkz, shines brightest when the pressure's on.

Will Jojo and Danny Deliver? — Speaking of pressure, these two exceptional rookies have yet to experience what it feels like to compete against the very best teams in the world. They've shown an astounding amount of promise, of that we're all aware, but going up against, say, Bjergsen and Abbedagge is in no way similar to trading blows (or at least trying to) with Faker and Xiaohu, two absolute legends and future "hall of famers." EG's success will hinge around whether or not these two can perform.
2022 MSI Preview — Closing Remarks
This year's MSI will be one to remember, of that much we're certain. We can only confidently predict who'll eventually come out on top, but what'll happen up to that point — or, rather, the fashion in which things will unravel — still remains to be seen.
The meta is as flexible as it gets which means teams will surely struggle to figure out how to best and most optimally play things out. That, in turn, means we'll witness a ton of chaos and, by proxy, wholly unexpected twists and upsets that'll make our heads spin.
Things will stabilize in a few days' time, so if you're not the adventurous type, hold off on betting until we get a better understanding of who's good and why. And, as always, make sure to watch as many games as you possibly can as these things — the status quo, if you will — tend to shift and evolve on a daily basis!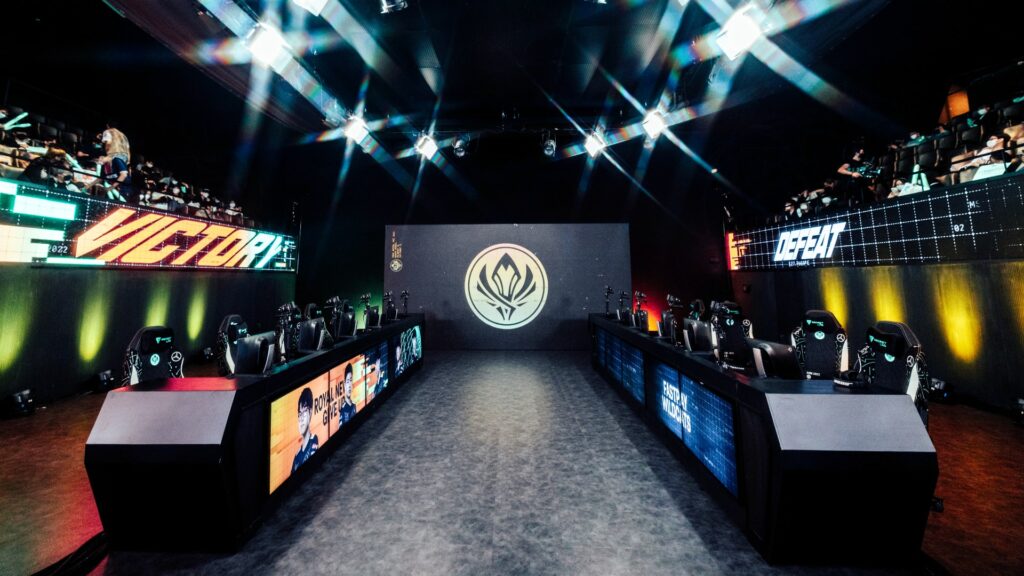 2022 MSI | Rumble Stage Preview
After a dozen of (fairly one-sided) shellackings, we've finally reached the second (and arguably most exciting) part of the tournament: the Rumble Stage! Only six teams remain and, needless to say, they're amongst the very best the world of competitive LoL has to offer!
There's still a (most sizable) gap between them, mind you, but things should end up being a lot more competitive this time around. Upsets are also more likely to occur, but more on that below.
Before we delve any deeper into the nitty-gritty of it all, let's first list out the six teams that were able to thrive and, in doing so, advance further into the tournament:
1. T1 (6W-0L) — The LCK champions looked about as dominant as we expected them to. They styled over their opposition, went for fringe picks and team comps, and executed their game plans to a tee. It wasn't even close, in all fairness. And, to make things even better, they actually had a few solid challengers to go up against: Detonation FocusMe and Saigon Buffalo are both fairly capable, and the fact that T1 barely broke a sweat speaks volumes about their inherent talent and ability to perform.
They're still amongst the biggest favorites to win it all and, well, it's easy to understand why.
2. Royal Never Give Up (6W-0L) — The defending champions are motivated beyond measure and have been about as commanding as their Korean counterparts. The fact that their record had to be reset only further motivated them — and it came at the expense of their opponents, none of which were able to keep up and actually put up a fight.
RNG pretty much embarrassed their opponents. And, well, it wasn't even remotely close or competitive. Whether they're good enough to trade blows with T1 still remains to be seen, but they are undoubtedly one of the very best teams competing at this year's MSI and are definitely bound to leave a mark once everything is said and done.
3. G2 Esports (8W-0L) — This legendary European powerhouse came into the Mid-Season Invitational swinging for the fences. The fact that they have a somewhat inexperienced roster obviously didn't do anything to deter them in their lofty aspirations. And, well, we're very glad for that being the case as they're obviously well-equipped to tango with the best teams in the world. They're astonishingly capable as a five-man unit and have shown no signs of slowing down.
Caps, in particular, is playing like a man possessed, and that may well end up being the difference-maker. How high this idiosyncratic team will end up soaring still remains to be seen, but they're obviously far more dangerous than most folks expected. They're the biggest dark horse of the tournament and, well, they might even stand a chance at upsetting, should the stars align.
4. Evil Geniuses (4W-4L) — The North American representatives have been both hot and cold. In the end, though, they haven't been quite as impressive as we thought they'd be — and that certainly wasn't for a lack of trying. They're good and capable, there's no doubt about it, but there's still a pretty large gap between them and G2, and, by proxy, an even larger gap to T1 and RNG.
Be that as it may, they're still a very capable team and can, by all means, pack one heck of a punch when given the right draft and a bit of room to maneuver. Whether they're any better than Saigon Buffalo and PSG Talon still remains to be seen, but they sure will stand a chance at reaching Top 4 and, in turn, advance further into the tournament.
5. Saigon Buffalo (4W-2L) — The second seed from the VCS made its presence known right from the very get-go. And boy are we impressed! They're in sync, capable, aggressive, mechanically gifted and perhaps even a bit crazy, too! That's a phenomenal mix, all things considered, and it sure does make them stand out from the crowd.
They won't be leaving much of a mark once all is said and done, but they've nonetheless earned our respect — and they've done so in record time, too! They, too, are a dark horse, and a most capable one at that. They have nothing to lose and they know it, too. And while there's certainly a humongous gap between them and the rest of their peers (a good number of them, at least), they'll still try their hardest and could, potentially, pull off an upset or two.
All in all, they're a contender worthy of mentioning.
6. PSG Talon (3W-3L) — Last but certainly not least, we have the PCS champions and an organization that needs no introduction. Saying whether they're any good or not seems to be nigh impossible. They've had both moments of brilliance and moments of absolute, utter mediocrity — sometimes within just a single day's worth of games.
They're hard to read and assess, and that's not necessarily something we're all too happy about. They're capable, there's no doubt about it, but they're not capable *enough* to stand a chance against their more venerable peers.
Regardless, a pushover they certainly are not, and if they can huddle up and play their absolute best LoL, they could very well stand a chance at making Top 4. It might be a long shot, but it's definitely within the realm of possibility.
What's the Format?
The Rumble Stage, much like Groups, consists of a double round robin, with all matches being Best of 1. So, needless to say, very little will change as far as the format is concerned. Four of the best teams will then advance to the Knockout Stage once everything is said and done.
Teams will compete from May 20th all the way up to May 24th, which means that a whopping thirty games will take place at the Bexco Exhibition and Convention Center in Busan, South Korea.
The six teams mentioned above will compete in front of (up to) four thousand roaring fans which will surely result in a much more enjoyable (not to mention thrilling) experience to the hundreds of thousands watching from across the globe via Twitch, YouTube, and the official LoLEsports website.
What's Most Likely to Happen?
This is a very tricky thing to answer. On the one hand, T1 and Royal Never Give Up seem the most adept and capable. That, in short, should come as no surprise. G2 Esports, however, have accrued a metric ton of hype and momentum, and all of it has been earned fair and square.
They've been downright incredible throughout the entirety of the tournament, although it's worth noting that beating Evil Geniuses and ORDER a million times in a row isn't necessarily worth all that much. They were dominant and commanding, so credit where credit is due, but they've yet to face any true tournament favorites.
That's what we're all dying to find out — are they good enough to tango with their Asian adversaries? Will their inexperienced bottom lane duo be able to meet the challenge? Will Caps be as dominant against the likes of Faker and Xiaohu as well? These are all hugely important questions and it's frankly impossible for us to predict what'll happen before first seeing these giants compete on the Summoner's Rift.
T1 and Royal Never Give Up are definitely a cut above. G2 Esports are deemed ever so slightly inferior, but the gap between them and their Asian adversaries isn't nearly as large as we initially believed. Then we have a three-way "tie" between Evil Geniuses, PSG Talon, and Saigon Buffalo — three teams that are seemingly equal in terms of strength and potential.
Which of them will come out ahead and advance further into the tournament still remains to be seen, but we're generally leaning towards PSG Talon — assuming they can get on the same page and play their absolute best LoL. That being said, they're very much similar to EG and SGB, so it'll all boil down to preparation and execution in the heat of the moment.
The North American representatives also have a shot, but we're not yet willing to give them the benefit of the doubt — not after they were outclassed and beaten to a pulp by the LEC champions.
All in all, we should be in for one heck of a "photo finish!" So, as always, make sure to tune in!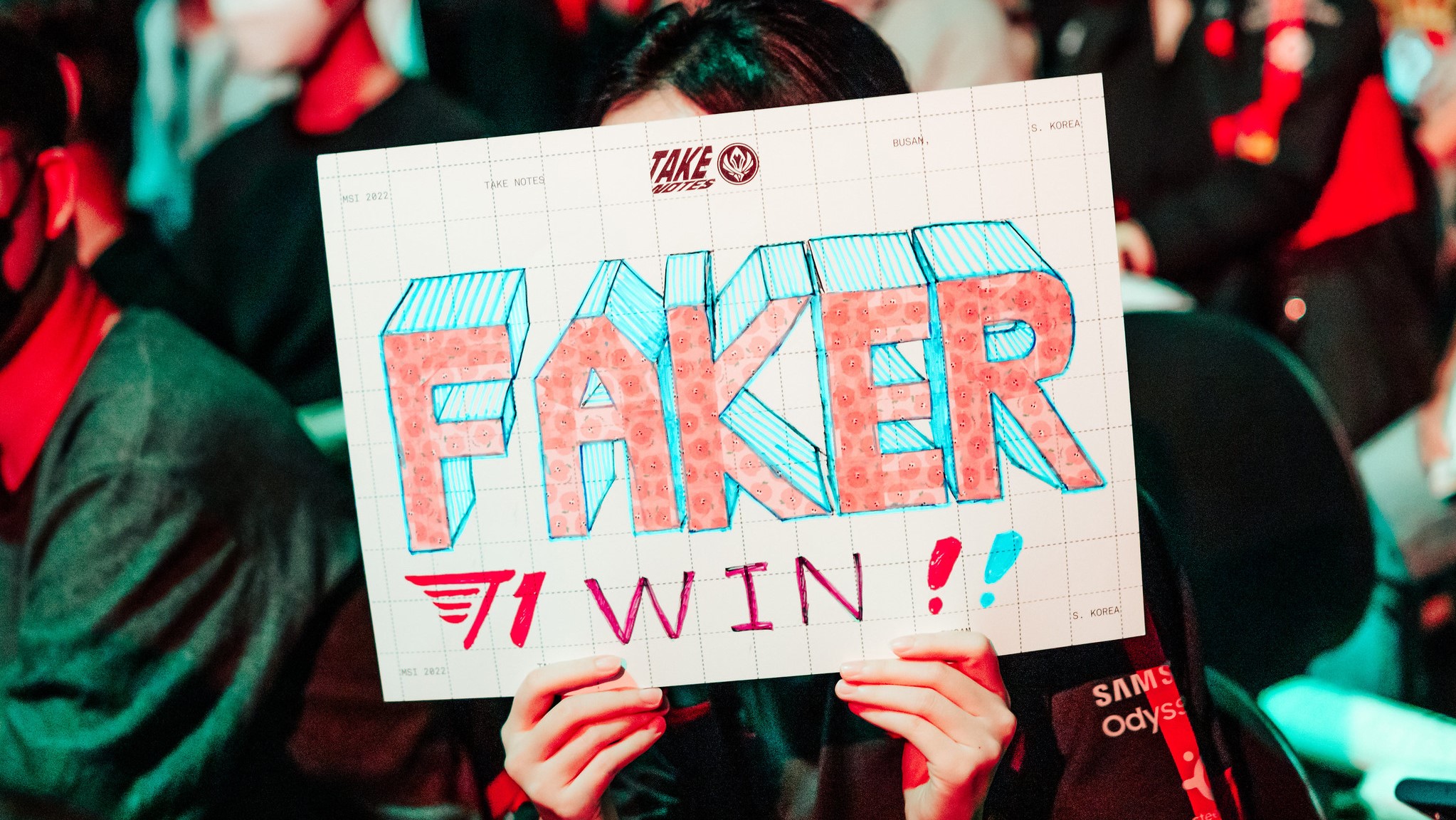 2022 MSI | Knockout Stage Preview
It feels like we witnessed a million Best of 1s in a row, most of which were about as lopsided and uneventful as humanly possible. Granted, there were a few gems, but they were more of an exception rather than the rule.
The meta itself was extremely malleable which resulted in a far more entertaining state of affairs than any of us had expected. Tremendous mismatches and painful beatdowns were still a frequent occurrence, but all in all, we're pretty satisfied with what happened and the way in which it all went down.
So, what's the status quo coming into the third and final stage of the tournament?
Teamfighting — The Name of the Game
Without a late game scaling team comp and champions that excel at teamfighting, winning a game of League in today's meta seems nigh impossible. That much is a fact. T1 tried their hardest to play against this trend, but had found very little (if any) success.
A 2022 team comp has to consist of the following: a seemingly immovable frontline (or a proficient split-pusher), an engage-heavy jungler that has as much utility as possible, a mage that can poke easily or teamfight like no other, a scaling AD carry, and a support champion that can both engage and shoulder a bit of the incoming damage.
There are a few variations, granted, but that's the gist of it. We, for one, quite like this engage-heavy meta, although it can, at times, become a bit too overbearing. There's always something happening which, while generally preferable and desired, isn't always what's best for those spectating.
Each game should have a sensible ebb and flow, there needs to be a gradual increase in action before the great big crescendo, the denouement, the zenith, if you will. And that, unfortunately, hasn't always been the case thus far. More often than not, teams just start trading blows willy-nilly seemingly without any concrete game plan in mind. They for whenever, wherever, and for whatever they possibly can.
It's a strange meta, but at least it's entertaining beyond all measure, so we're definitely not complaining.
2022 MSI — Knockout Stage | Teams
1. Royal Never Give Up (8W-2L) — The reigning MSI champions are most likely the best and most capable team over in Busan, South Korea. The gap between them and T1 isn't particularly large or insurmountable, but they do seem a fair bit more flexible and proficient in today's engage-heavy style of play.
We'd favor them quite a bit in a Best of 5 setting, and that's not only because of their staggering experience but their ability to thrive and weather the storm, too. They've been a bit… overeager, at times, but their talent and overall depth cannot be brought into question. And even Bin, who has been their most exploitable player, has stepped up tremendously as the tournament progressed. He's still a bit too shaky for our liking, but a weak link he certainly is not.
Him facing off against T1's Zeus might end up being a problem, but that's nothing that a bit of jungle attention from Wei can't offset and balance out.
All in all, we love what we've seen from RNG and, if they keep the course and come out swinging, they should be able to defend their throne and, in doing so, etch their names in history once more.
2. T1 (7W-3L) — It's hard to fully assess and talk about the LCK champions as the T1 we'll see in a few days' time is by no means going to be the same T1 from last week. They've grown and evolved quite a bit, although there are still a few most interesting question marks lingering in the air.
Have they fully acclimated to the ever-changing meta? Are they as proficient at this slightly tweaked way of playing the game? Or will they, conversely, drop the ball now that they'll have to perform in front of a live audience against an opponent that seems a lot more adept at this skirmish-heavy style of play.
One thing's for certain: they've improved, they've adapted, and they're about as dangerous as we thought they'd be. They're quite fallible, too, as evidenced by their three losses, two of which were quite surprising and indicative of their flaws and overall weaknesses. Whether these deficiencies would still be visible (and, therefore, exploitable) in a Best of 5 setting still remains to be seen, but it's impossible for us to consider them as the biggest favorite after everything that went down, which doesn't, however, mean they're not equipped with the right tools and weapons to go the proverbial distance.
This is T1 we're talking about — they're always a threat, and a most tremendous one at that.
3. G2 Esports (5W-5L) — The LEC champions have been both astonishingly dominant and thoroughly disappointing (if not even abysmal). And now, from afar, it all makes sense: it's the G2 way. They're not a standard kind of team nor will they ever be. They'll go on awe-inspiring win streaks, they'll drop the ball when you least expect them to, they'll draft in all sorts of ways and, eventually, leave a mark in some way, shape, or form.
There's no way to predict what'll happen and whether or not they'll be even remotely successful. They're exciting beyond all measure, but also a nightmare to bet on. That, perhaps, is their biggest allure — but also a weak point that may or may not end up being the bane of their existence.
They're exceedingly capable, and their wins over RNG and T1 serve as proof. But those wins, while certainly impressive, were more a fleeting burst of brilliance rather than something more continuous and ever-present — something which G2 could harness and play through on a more permanent basis.
They're streaky, they're confidence-driven, they thrive off of momentum.
And that, in a Best of 5 setting, is not exactly a good thing. You want consistency, you want mental resilience, fortitude, the ability to weather the proverbial storm and not implode at the first sign of trouble. G2 are capable, there's no doubt about it, but their confidence has been shaken up, and their five-game losing streak is still a point of worry and concern.
On a good day (which have been few in number) they're equally as good as RNG and T1. On a bad one, they can lose to any wildcard representative. It is this duality that makes their games an absolute must watch, but it does come at a cost: it is extremely unnerving and stressful (to put it lightly).
They're going up against T1 next which, while promising, almost surely isn't going to result in a win for G2. They might be able to "steal away" a game or perhaps even two (should the stars align), but anything more than that feels rather unrealistic.
Then again, there are so many intangibles here. Who'll show up? Who has adapted better during this (admittedly quite short) reprieve? Will caPs and Jankos be able to push their team over the finish line? Will G2's bottom lane duo step up and perform as well as it did back at the start of the tournament? These are all incredibly important questions and they'll influence the final outcome in a myriad of different ways.
G2 do have a shot, though, and even though they're not favored they might still be able to put on a show and really give T1 a run for their money.
4. Evil Geniuses (5W-5L) — The North American representatives did well. That much is a fact. They haven't been getting a lot of praise but that's just the "roaring multitude" talking — LCS fans are often far too toxic for their own good, and their astoundingly unrealistic expectations sort of come as a by-product.
Evil Geniuses were never going to upend the status quo. They were never going to dethrone Royal Never Give Up, outclass T1, or embarrass G2 Esports. They're just not good enough to compete on even footing and come ahead (at least not in a Best of 5). That, however, doesn't mean they're bad or unworthy of anyone's attention — quite the contrary!
They're feisty, in sync, fairly versatile, and can play one heck of a game when left unattended. The stars do have to align for them to perform and rub shoulders with the three aforementioned giants, but that's not nearly as rare an occurrence as some people would lead you to believe.
All in all, we're quite happy with what we've seen from Evil Geniuses. They're scheduled to go up against the reigning MSI champions which means they're bound to get pummeled and beaten beyond all measure, but at least they can take it as a learning experience and come back stronger than ever come Worlds.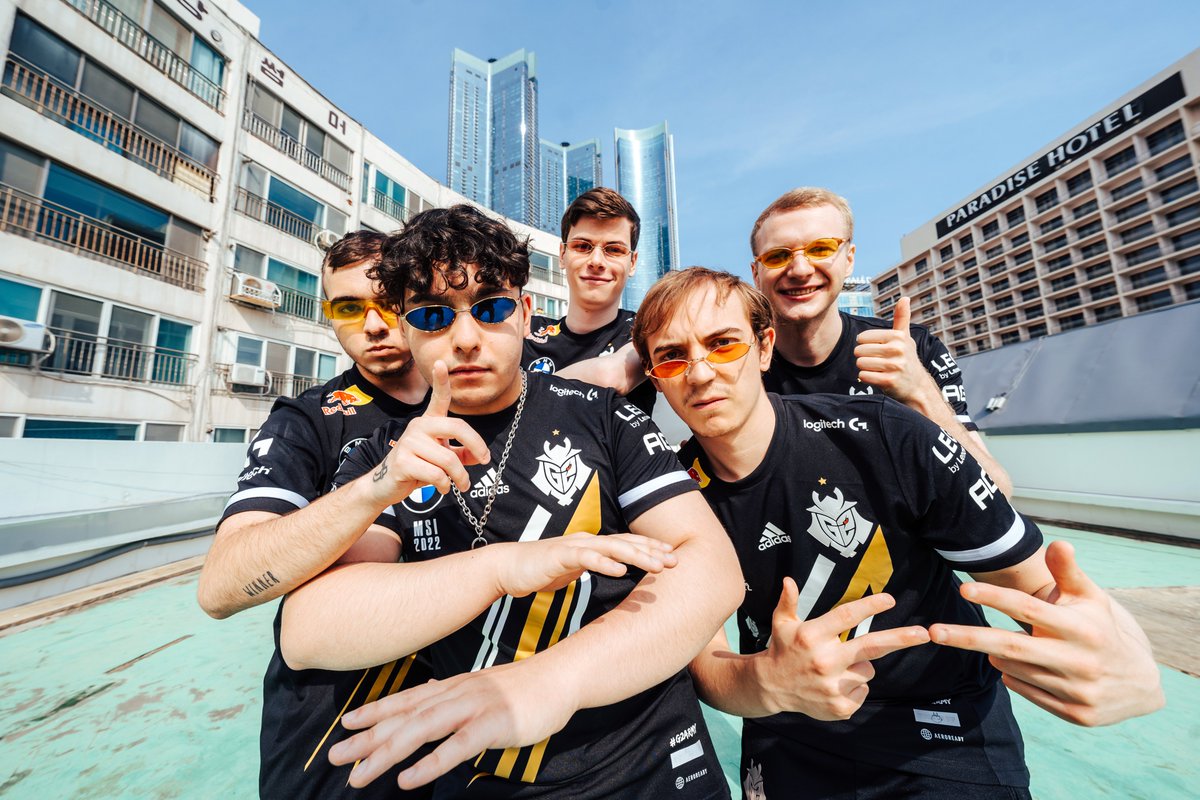 What's Most Likely to Happen?
As fate would have it, we'll witness the exact same kind of set-up that happened all the way back in 2019. The LCS champions will take on the LPL behemoths, with the LEC representatives going up against the LCK.
Unlike 2019, however, we expect no big surprises this time around. The gap between the East and the West has broadened quite a bit, and so anything other than a LPL vs. LCK grand finals would naturally be deemed as a tremendous (if not historic) upset.
Evil Geniuses simply aren't layered and experienced enough to stand a chance against Royal Never Give Up, whereas G2 — while undoubtedly talented and capable — probably won't be able to best a surging T1 across a five-game series.
Then again, G2 are always an enigma, and that may well end up being their biggest asset against the LCK champions. They're the most creative team at this year's MSI and it's not even close; if they somehow managed to keep their cards close to their chest, they could, in theory, pull off a momentous upset. We don't think it'll happen, but by no means would it be impossible — just mighty unlikely.
As for the projected LPL vs. LCK finals, we couldn't possibly predict who'd come out on top, what with both teams being so similar in terms of strength and potential. Royal Never Give Up might seem superior at this point in time, but a lot can (and most certainly has) changed over the last few days.
A five-game barnburner is pretty much guaranteed!
Tournament Format
Group Stage is composed of different stages:
stage 1 is the group stage and will be played in a round-robin format with the best-of-one series.
stage 2 is the rumble stage and will be played in a round-robin format with the best-of-one series.
stage 3 is a knockout stage and will be played in a single-elimination bracket and all matches are best-of-five series