2022 LoL European Championship Summer
The 2022 Lol European Championship Summer is the second split of the fourth year of European's rebranded professional League of Legends league. The tournament is organized by Riot Games and will be held in Europe. Ten notable teams across the region will participate to compete for the title of 2022 LEC Champion.
2022 LoL European Championship Summer Betting Odds
Preview
The 2022 LEC Summer Split is about to begin and, needless to say, we cannot wait for the action to begin! There's… a lot to talk about, though. Most of it is positive, but there are a few drawbacks and hindrances that pertain to the meta and the fact that the LEC is still as top-heavy a region as they come.
Let's tackle the ever-changing meta first.
2022 LEC Summer | A State of Uncertainty
Patch 12.10 has ushered in a totally different way of playing the game and — depending on who's doing the playing — that's either a very good thing or a very bad one. Everyone's a lot tankier, tower diving is no longer a thing, and the games themselves seem to be a fair bit slower as a result.
That's perhaps the biggest issue: the fact that teams are no longer encouraged to push the pace of the game and skirmish whenever and wherever possible.
There's no reason to sound the alarms just yet, but we're nonetheless quite disappointed because of the direction in which Riot opted to take things. On the one hand, teamfights are more layered and more drawn-out than ever (a positive, as far as we're concerned), but if a team doesn't really know what it's doing — and that's far more frequent an occurrence than you'd expect — then things tend to reach a stalemate than we'd like.
Then comes the Dragon stacking, the hesitancy, the reservedness — that's when the "wait and scale for late" approach takes center stage, and in that kind of set-up the viewers lose out the most.
How will the European teams adapt? We'll find out soon enough.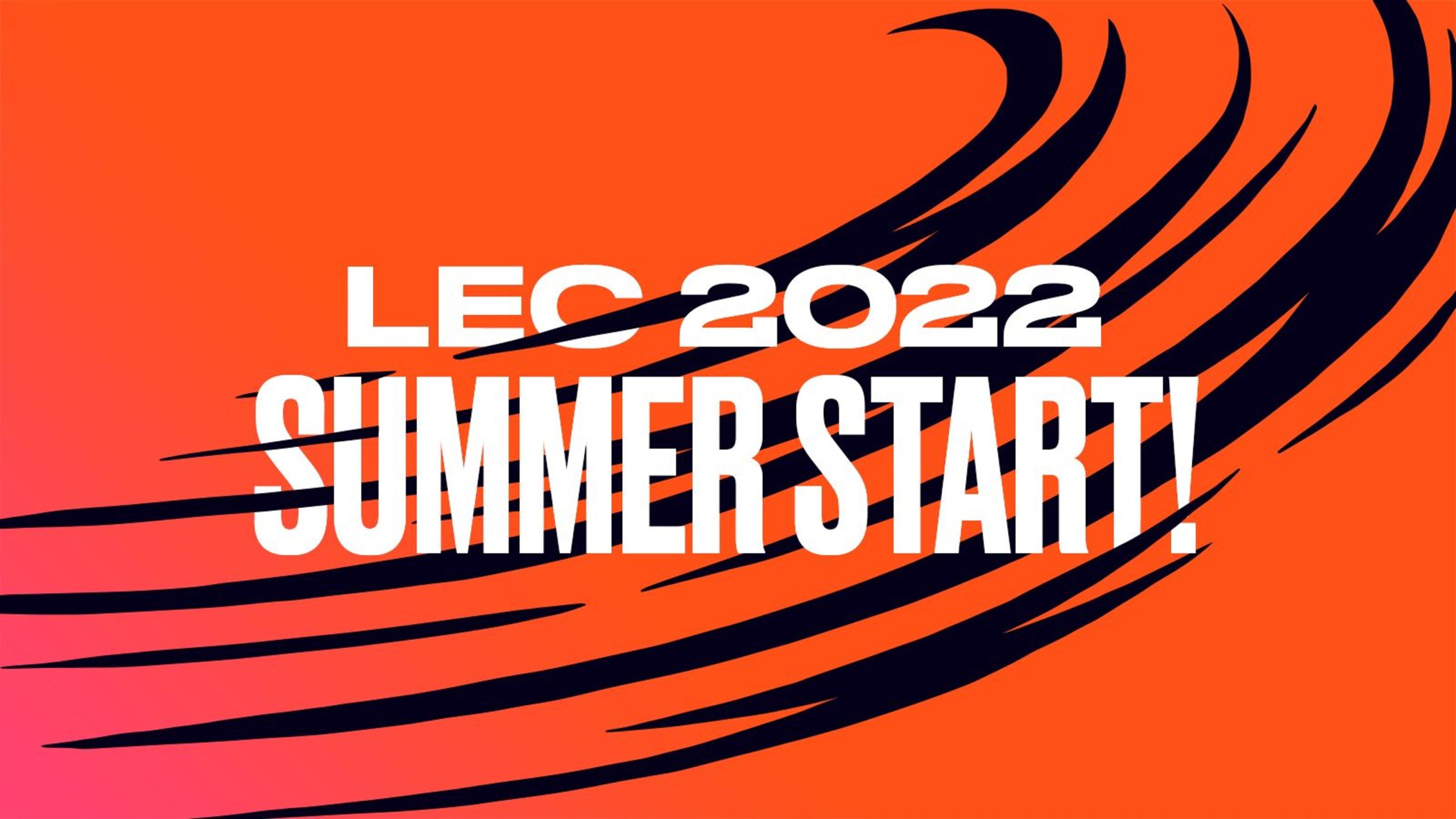 2022 LEC Summer | The Biggest Favorites
As already mentioned, very little has changed as far as the LEC pantheon is concerned. We have three giants on top: G2 Esports, Rogue, and Fnatic. No one else comes even remotely close to their depth, talent, and overall potential.
These three teams are the only ones capable of claiming the LEC throne. Or well, defending it, in G2's case. They have the best players, the highest skill ceilings, and a king of resilience that simply cannot be found within their competitors.
They also have their own distinct identities. G2 are the most clutch in Best of 5s but also the most volatile throughout the regular season.
Fnatic are the most well-rounded and versatile but also somewhat inconsistent and prone to crumbling at the most random of moments. Their confidence plays a key part and sometimes they just don't have enough of it.
Rogue, on the other hand, seem unstoppable for as long as they are scheduled to compete in Best of 1s. Once the playoffs come around, they implode almost like clockwork.
And it is precisely this deficiency, this severe weakness, this lack of fortitude and "clutch factor" that renders them useless in a Best of 5. They're still an exceptional team, though, and one would simply have to consider them a shoo-in for the World Championship, most probably as the number three seed.
2022 LEC Summer | The Dark Horses
There are two "dark horses" this time around and, needless to say, both of them are quite interesting. MAD Lions and Team Vitality have about as much talent and depth as the three teams listed above but things just don't seem to have "clicked."
MAD have made one key change to their starting line-up but are supposedly abysmal in scrims. Whether that's an indication of what's to come or just a natural part of the process still remains to be seen. Either way, the fact that they've brought on Nisqy (of Cloud9 and Fnatic fame) can only augur well for their future, both because of his experience and his team-oriented playstyle. We're cautiously optimistic about their chances. They are, at the very least, a dangerous playoff contender — one that could, by all means, go on an incredible surge come playoffs.
Vitality, on the other hand, have opted to replace Selfmade with Haru; that's… not exactly a stellar decision, all things considered. Is Haru an exceptional jungler? Undoubtedly so, but he's also someone who's not going to fix any of Vitality's issues, all of which seem to stem from a lack of leadership and a non-existent identity.
It is a move made out of desperation and a clear lack of guidance — a last ditch effort to make their 2022 season count. Unfortunately, unless they can somehow turn into miracle workers, it's not going to be enough to salvage a sinking ship.
Be that as it may, both of these teams not only have a shot at reaching the playoffs but could perhaps even pull off a sizable upset — by which we mean overtake one of the three teams listed above. It's a long shot, granted, and a most tremendous one at that, but it is possible, especially in as malleable a meta as the one we're in right now.
2022 LEC Summer | The Gatekeeper(s)
Finally, we have two teams that are actually quite stellar but just not good enough to compete with the ones listed above — or shouldn't be good enough, once everything is said and done. Those two teams are EXCEL Esports and Misfits Gaming.
They're… hard to assess at this point in time. We don't think they'll be any worse than they were back in Spring, but MAD <em>have</em> upgraded and, in a way, so have Vitality. These two, therefore, will almost certainly drop a few spots in the standings as they're nowhere near as layered or flexible.
We wouldn't go so far as to say that they're one-dimensional, but they sure as heck aren't versatile, multi-threat teams that can adapt "on the fly." Instead, they're capable gatekeepers that can, at times, exceed expectations and punch way above their weightclass; that is already way more than we thought they'd be coming into 2022.
2022 LEC Summer | Closing Remarks
This forthcoming split has quite a lot going for it. There is, however, the potential of things taking a turn for the worse if the subsequent balance changes don't end up imbuing the game with a bit of urgency and momentum.
After all, no one likes watching drawn-out, 50-minute snoozefests in which teams just stack Dragons and wait for their full item builds before even attempting to fight. We're optimistic, but also wary of what might happen if Riot doesn't respond appropriately (and in time).
Tournament Format
Group stage will be played in a round-robin format, and all matches are played in a best-of-one series.
Playoffs format will be added as soon as it is possible.