The International 10
The International is arguably the largest esports event of the year, with massive prize pools that keep setting the record for esports events every year
Months before the main event there will be open qualifiers that seed into closed qualifiers that in turn seed teams into the main event group stage. Professional teams have accumulated Dota Pro Circuit points throughout the 2021 season by attending and performing at Minors and Majors that have been sanctioned by Valve.
The International will be hosting 18 teams, 12 of which will be invited based on Circuit Points and 6 teams that have made it through the Closed qualifiers. Teams that have accumulated some circuit points, but not enough to be directly invited to the main event will be invited directly to the closed qualifiers of their region where they will square off with the teams from the open qualifiers.
The 6 different regions that will qualify a team are Europe, North America, South America, Southeast Asia, China, and CIS.
Preview
The International 10 is finally here! Just writing that opening sentence feels surreal, and the same can be said for the last two years and the many horrific things we all had to go through. It goes without saying, but the ongoing COVID-19 pandemic definitely threw a wrench in everyone's plans, and we're still shellshocked from the whole ordeal. To make matters even worse, it is a ever-changing problem, one that has evolved in wholly unexpected ways. Fortunately, this, too, shall pass, even though the world might not ever be the same. At least we're a few weeks away from winter, so it's not like you'll have too great of a reason to go out anyway — a silver lining, one could argue!
In the meantime, esports fans have been dealt quite a treat: both TI10 and the League of Legends World Championships are either underway or are just about to start! This is truly a spectacular moment (one might say "historic"), so if you've got the time, definitely make sure to tune in! Fans of competitive Dota 2 didn't have it easy over the last two years. Far from it, in fact. The scene as a whole sort of crumbled amidst some extremely challenging circumstances, and Valve, for some odd reason, wasn't exactly willing to help. Fortunately, that's all behind us, but it did leave a lasting mark on competitive Dota 2 as a whole. Not only did the scene itself stagnate, but certain regions and teams had regressed.
Expectations, therefore, haven't changed much — if at all. The world's a lot different, two whole years have passed since TI9, and yet the status quo hasn't evolved much. Certain changes did occur, of course, but as a whole, it's nothing all too noticeable. All of the biggest and most capable teams are still on top, and there's very little (if anything) their lesser capable peers will be able to do about it.
Oh, and there's over $40 million on the line, with the winning five players taking half of it for their efforts. Life-changing money, no doubt. Heck, if a team finishes, say, seventh, it'll still earn more than enough to live comfortably for the decades to come. So, needless to say, you can expect everyone to be on their best behavior, tryharding like their lives depend on it!
This is only the third international tournament of the year so, frankly, it's quite hard saying who's better than whom. Heck, that might be an understatement! Still, we have more than enough intel available to conjure up a fairly solid power ranking — one that is rooted in reality. We won't go into the nitty-gritty for this one as there's really no need to. Instead, we'll focus on the biggest favorites and the few teams that are well-equipped to not only go deep into the tournament but even etch their names in history!
The International 10 | Who Are the Biggest Favorites?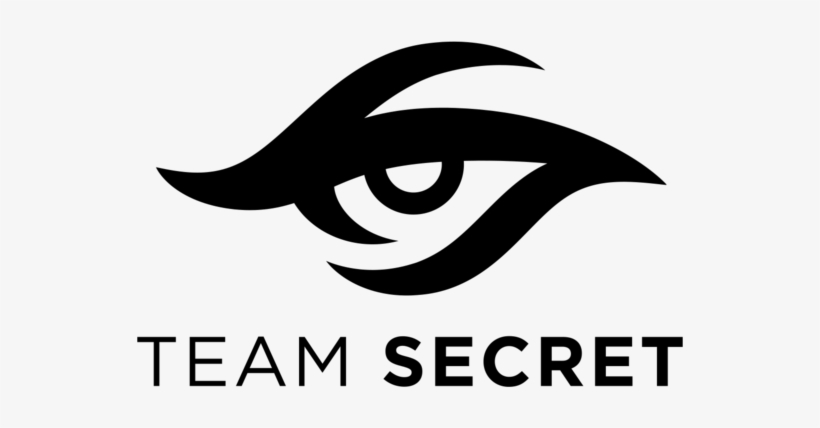 Team Secret — One of the most successful and respected Western teams of all time, led by the venerable Puppey. They didn't always deliver on the international stage before (to put it mildly), but with more experience behind their belts, this seasoned line-up should definitely be able to dominate and leave a mark. Their fourth-place finish at TI9 bodes well for their chances, and so does the inclusion of MATUMBAMAN, yet another seasoned veteran and TI-winner.
Still, we'd be remiss if we didn't say that Team Secret fumbled and failed more often than not this year, with a fourth-place finish at the OneEsports Singapore Major, a fall from grace that had only gotten worse when they fell to 16th place at the WePlay AniMajor. Whether that was just a small detour or a sign of the things to come still remains to be seen, but Secret should not be underestimated and will surely play their hearts out at this year's TI.
PSG.LGD are arguably the biggest frontrunners to win this year's TI10. And, well, it'd be well-earned, given the many trials and tribulations that this age-old organizations went through over the years. It seemed that absolute success was forever out of reach, and their second and third finishes at TI8 and TI9, respectively, attested to the fact.
They always came close, but somehow lacked that extra bit of something to truly go all the way. 2020 was even worse, and for a good minute it seemed like PSG.LGD weren't going to bounce back.
Fortunately, that couldn't be further from the truth. PSG.LGD finished third at this year's Singapore Major (despite starting off as a wild card) and had even gone a step further by winning the AniMajor — a feat made all the more impressive given their staggering group stage performances and stellar playoffs run. They went through Team Nigma, T1, and Evil Geniuses in quick succession and made it look easy, too.
Evil Geniuses have been nearly as impressive this year as PSG.LGD, but they don't have much to show for it in terms of trophies and medals. Not yet, at least. Be that as it may, they're exceptional in more ways than one, and their two second-place finishes at this year's Majors definitely attests to the fact. Will they go all the way at TI10? That's what we're all dying to find out.
They're North America's biggest hope, and with players like Arteezy, Abed, Fly, iceiceice, and Cr1t-, they're more than well-equipped for the monumental task at hand.
OG — The legends themselves. Whether they're still good enough to compete at the highest of levels remains to be seen, but they're never to be trifled with, as evidenced by their two Aegises back home. Ana and JerAx won't be making a return, though, so we're not all too sure how well this slightly different roster will fare against all of the teams listed above.
They obviously have a shot (they're OG, after all), but you'd be wise to temper your expectations on this one. Their season hasn't been all that impressive (to say the least), and they barely got in at the expense of Nigma and Tundra Esports. Moreover, with Ceb coming in fresh off an eye surgery, one simply has to be worried for OG's chances. Be that as it may, they've earned our benefit of the doubt and will surely put on a show, regardless of the final outcome.
The International 10 | Honorable Mentions
Invictus Gaming, Vici Gaming, and T1 all deserve a mention, too. They're every bit as dangerous as some of the teams listed above and could, by all means, upend the long-established status quo. Still, this is TI we're talking about, and whenever there's so much money on the line (not to mention the shot at making history), we tend to lean towards the seasoned veterans and those with nerves of steel. Whether the three aforementioned squads are up to the task still remains to be seen, but they definitely have a shot.
In any case, make sure to watch as many games as you possibly can as these things tend to shift and change almost overnight. TI10's tournament format is a very fertile ground for the most mind-blowing twists and miracle runs imaginable, so keep your ear close to the ground for the best possible chance at scoring upsets and turning a profit!
Tournament Format
The tournament will kick off with a regional qualifier and the successful teams who qualify in their respective region will have a secure spot in the group stage of the tournament.
The Group Stage is composed of two groups of nine teams each and will be playing in the round-robin best-of-two series, the top eight teams of each group will be seeded in the main event.
Playoffs will be played in the double-elimination format, initial matches from the lower bracket are played in the best-of-one series and all other matches are best-of-three except for the grand final which is a best-of-five series.