2021 LoL European Championship Spring
The League of Legends European Championship, or LEC for short, is the premier franchise circuit for European pro LoL teams. The continents' top ten teams face off across two seasons each year to determine the top dogs of the region.
Each season comes with a separate prize pool as well as qualifying spots for international events including the Mid Season Invitational and Worlds.
Preview
The 2021 LEC Spring Split is finally here, and boy is this an exciting time for fans of competitive League! The meta is still as crazy and entertaining as ever, there's no overly fixed or definitive way of playing the game (which paves the way for experimentation and, by proxy, fun), and nearly all ten permanent partners have changed quite a fair bit over the course of the most recent off-season.
There are many familiar faces but a bunch of new ones, too, and that should make this season all the more entertaining! Europe, as a region, is renowned for its ability to nurture and develop native players and now we'll finally get to see the "next breed of EU talent." Exciting stuff!
So, in short, the upcoming Split should be ripe with exciting narratives, mind-blowing storylines, and more than just a couple of surprises, as is always the case. But before we delve any deeper into who's predicted to accomplish what and why, let's first go over the most important change of them all — the one that sent shockwaves throughout the world of competitive League: Rekkles signing for G2 Esports.
An Unchanged Status Quo
If you were hoping to see a change in the LEC status quo, you'll be disappointed to find out that no such thing will happen any time soon. G2 Esports have made the acquisition of the year by signing the most revered and respected marksman Europe ever fostered. Truly a match made in heaven. This means that, for all intents and purposes, G2 will continue its dominant reign on European soil. Whether anyone will be able to challenge them (even remotely) still remains to be seen, but don't hold your breath for it to happen.
In other words, based on empirical evidence and a bit of good reasoning, we can deduce the following: no one will be able to trade blows with the "Kings of Europe." This means that G2 is all but guaranteed to finish first in both Spring and Summer.
Every spot below, however, is up for grabs.
Spring Split Format
Nothing has changed format-wise when it comes to the LEC, and that's good — no change was necessary, after all. This means that we're once again going to watch the same ten teams compete in a double round robin (Best of 1s), after which the top six teams will automatically advance into the playoffs. The first and second seed will then face off against the third and fourth in the Winners Bracket, with the remaining two teams (ranked fifth and sixth) awaiting in the Losers Bracket. The two teams that lose their opening Best of 5s will then slot down and compete for another shot at glory.
You can check out a simulated playoffs berth down below:
This Double Elimination format is absolutely fantastic when it comes to creating exciting narratives and allowing teams a bit of redemption. Plus, if a team is highly ranked, they can afford to drop a Best of 5 — mistakes aren't the be-all and end-all! Team SoloMid, for instance, lost to the Golden Guardians last split but were able to clinch their way back through the Losers Bracket and eventually hoist the LCS trophy. It was in equal measure exciting, nerve-wracking, and downright mind-blowing. And we loved every second of it.
Overall, this is as good a format as they come, and we're glad Riot decided to keep it around (and intact)!
Preliminary Power Rankings
This is where the real fun begins! Before we go any further, just keep in mind that we're talking about the "endgame" here — that being the standings by the end of the split. How things will evolve up to that point (who'll go on a tear, who'll implode, etc.) is somewhat impossible to predict with confidence. The thing is: you never know for certain, especially in the LEC. That's the fascinating thing about the European region — the fact that things never make any sense up until that great big crescendo when everything comes into places (that being a G2 or Fnatic triumph).
Inexplicable things happen all the time on European soil, and 2021 should be no different in that regard. Big favorites implode without any apparent reason, underdogs flip the script and subvert everyone's expectations, mid-tier gatekeepers go on huge winstreaks and then fall off the map, and so on.
Sometimes these moments make sense — we can understand the underlying logic behind it all; other times it all seems so darn random, and mostly it is. This is why getting a good read on everyone's power level is often nigh impossible. We know how things will resolve, but anything up to that point is always a mystery. Betting-wise, this does complicate things a bit, but we'll go over a couple of key tips down below, so make sure to stick around!
The ten competing teams can be divided into five separate groups or tiers, rather. In S tier, we have but a single team: G2 Esports. They're all but guaranteed to defend their throne, so they're the sole occupants of their group. Next up, we have A tier with four separate teams, all of which have proven records and are known quantities. How well they'll perform still remains to be seen, but the odds are certainly stacked in their favor. These are the three teams that left a mark last year and had impressed us in all the right ways.
Then, we have two separate B tiers: B+ for teams that will try their hardest to reach the tier above (and perhaps even succeed, should the stars align), and B- for teams that still have lots to prove but are relatively dangerous nonetheless. "Relatively" being the operative word here. There's some potential for sure, but they're also either inherently flawed or don't have a lot of veteran presence within their line-ups which should, in turn, affect their chances going forward.
Finally, there's C tier that has but a single occupant: Astralis (formerly Origen). They have the least potential out of all ten teams, and while they might eventually finish a spot (or two) above, they'll still fail to leave a mark once all is said and done. In that sense, they're pretty much the definition of a bottom-tier dweller.
S Tier
1. G2 Esports — Betting against G2 Esports at this point in time would not only be ill-advised, but also somewhat insane. They're the best team ever assembled on European soil, and they're bound to reach newfound heights now that they have the most accomplished Western marksman by their side as well. For G2, the sky's the limit, and there's not a team in Europe that'll be able to compete on even footing. Heck, no one will even come remotely close.
Still, in true G2 fashion, you can expect them to fool around whenever they feel like it. They'll experiment, throw games, and test their limits just because they can — and how can you blame them? They've earned such a right after mopping the floor with everyone for over two straight years. Nothing will change in that regard, although the inclusion of Rekkles might signal the start of a more mature G2 Esports. Well, at least there's a chance. In any case, G2 is the biggest favorite and that won't change in 2021, regardless of how the meta develops or how good some other team might look.
A Tier
Next up, we have three A tier teams. We've put Fnatic in second solely because of their vast experience, although such a respectable finish is far from guaranteed, especially if they don't synergize well enough. Rogue comes in at five precisely for the same reason — four of their members can now be considered as seasoned veterans, and they'll no doubt help guide their promising "rookie" support. Finally, MAD Lions made two changes to their starting line-up, but seeing how they fell off a cliff by the end of 2020, we'll have to first see them in action before we can truly come to any conclusion. Still, there's reason for optimism.
2. Fnatic — In many ways, Fnatic will still be as dangerous as ever. Of course, losing Rekkles will leave an indelible mark on the boys in black and orange, but they won't regress as much as some people expect. In fact, the difference might even be somewhat negligible (and therefore imperceptible). What Fnatic lost in the bottom lane they've gained in mid by signing Nisqy, a much more empowering mid laner with a penchant for enabling his teammates in all the right ways.
Of course, we're talking about the long term picture here — in the interim they'll probably struggle in a million different ways, now that they have to re-learn how to play the game as a five-man unit (and a vastly different one at that). Fnatic always starts slow and then picks up the pace as the season progresses. 2021 should be no different in that regard. This means betting on (or against) them will be an absolute nightmare early on. Regardless, things will stabilize and they will, without a shadow of a doubt, once again clam a spot near the very top. How could they not with Bwipo, Selfmade, and Hylissang aboard? There's just too much talent and experience present within their roster which means a solid finish by the end of the season is all but guaranteed. In any case, watching them grow and develop now that Rekkles is no longer with the team will be an absolute must.
3. Rogue — The boys in blue are entering 2021 with a fair bit of hype after finding immense amounts of success last year. And, frankly, most of it was unexpected. They had talent, of that we were all aware, but few of us expected them to synergize and do so well against such tough opposition. But Rogue cared very little for the odds, and we were not left indifferent as a result. They've made two changes to their starting line-up by signing LEC veteran Odoamne and promoting their AGO Rogue support Trymbi. Overall, the loss of Vander will surely be felt, but it's nothing that Trymbi and one of the most seasoned top laners in the LEC can't compensate for.
At the time of this writing, it's still somewhat impossible to predict how well Rogue will do over the coming weeks and months. A fair bit of success is basically guaranteed, but how high they'll climb is anyone's guess. Will the addition of Odoamne and Trymbi allow them to overtake Fnatic and become the de facto second best team in Europe? Or will they still hover around third place, without ever truly breaking through? There's a fair bit of potential, so it'll be interesting to see if they can synergize quickly and hit the ground running!
4. MAD Lions — Everything you've just read about Rogue holds true for MAD Lions as well, although there is an important asterisk next to it all: their baffling decline back in the second half of 2020. That just didn't make any sense overall, and no one's quite sure why it happened in the first place. We've seen their highs and were not left indifferent, but once they started regressing (without any apparent reason), these moments of brilliance (for which they became so quickly known for) became few and far between.
And sure, they've made what can rightfully be deemed as solid changes (in both jungle and top lane), but we still need to see them in action (over a prolonged period of time) before we can fully judge and assess their power level. We're basically waiting to see whether they have the right tools to compete for a Top 3 spot. We know they're immensely talented, but just how well they'll do still remains to be seen.
Overall, though, they shouldn't end up any lower than, say, fourth or (at worst) fifth, given the amount of talent present within their five-man line-up. Plus, MAD Lions have one of the best and most stacked coaching staff in all of Europe, and that'll no doubt help immensely when it comes to preparation.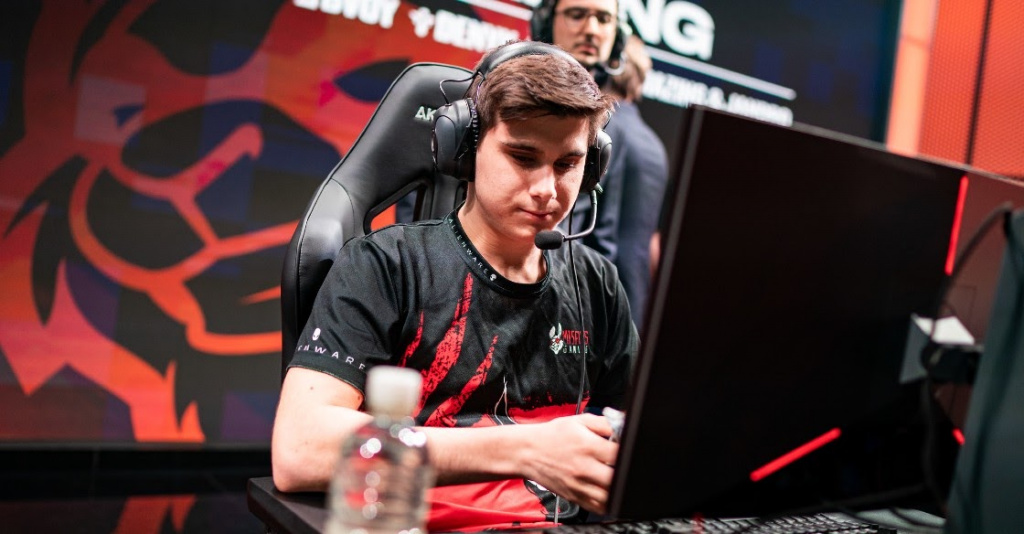 B+ Tier
The plus at the end here implies that these three teams have a solid chance of reaching the tier above. Whether this happens or not will heavily depend on how fast they can synergize and whether or they actually have the right tools for the job. The potential, however, is certainly there.
5. Schalke 04 — No one's quite sure what to think about Schalke 04, and rightfully so. For the vast majority of 2020, they were pretty much a feisty bottom-tier dweller. But then, against all odds, logic, and reason, they started dominating far beyond what anyone thought was possible. Simply put, Schalke blossomed in every way, shape, and form near the second half of 2020, and quickly became one of the most dangerous and capable teams in all of Europe. What were the biggest catalysts for such a sudden change in fortune? Well, the answer is layered. First of all, the switch to online-only play helped them out immensely. Secondly, they were able to carve out an identity for themselves and find a niche style of play which they were able to execute on a weekly basis, often regardless of whom they were up against. Finally, some of their players simply peaked and the rest, as they say, is history.
2021, therefore, will be quite an interesting test. No one's expecting all that much from Schalke, but we're all aware of their inherent potential. The only question mark, frankly, is how big of a role did Odoamne and Dreams have in their late 2020 surge. The former is as seasoned a veteran as they come and that kind of experience and veterancy cannot be replaced (or compensated for) overnight. The latter, on the other hand, isn't exactly a household name but he was nonetheless one of the best-performing and most dominant supports in the LEC — at least during Schalke's unexpected miracle run.
In any case, the jury's still out on Schalke and their long-term potential. We know they're good enough to compete for a playoff spot, but just how high they'll eventually soar is anyone's guess at this point. Either way, they deserve respect and should not be underestimated. Although, much like with the vast majority of their peers, they'll probably fumble and fail in a myriad of ways until they can synergize and get on the same page.
6. Misfits Gaming — Misfits are pretty much in the same boat as Schalke. They've made a couple of good changes to their starting line-up, but it's impossible to predict anything with confidence until we first see them in action (over a prolonged period of time). They have the talent, they have ample potential, but if their players don't step up and play to the best of their ability — which has happened with Misfits on more than one occasion throughout history — then it'll all be in vain. Razork, Kobbe, and Vander are a fantastic and highly consistent three-man core which should, in theory, enable this Misfits line-up in all the right ways. That, in short, is reason alone to trust in their potential and ability to compete for a spot in the playoffs.
7. Team Vitality — Yet another highly talented team that has numerous question marks surrounding it. Vitality didn't accomplish much last year, although certain factors outside of their control certainly contributed to such an underwhelming showing. Fortunately, it seems as though they've taken their losses in stride and have entered 2021 with renewed vigor.
Their bottom lane is downright fantastic, and they have a fairly competent mid laner as well. This is what the next generation of LEC talent looks like: immensely talented but rough around the edges. Now, frankly speaking, no one's expecting Vitality to leave a mark once all is said and done, but if they continue building on the foundation which they've established last year, then they might stand a chance of reaching the playoffs. In any case, they're a seriously capable dark horse and should not be underestimated whatsoever.
B- Tier
Next up, we have two teams that, in a way, aren't all that worse than the three above. In fact, they might not be worse at all, but it's still too early to tell. The thing is, there's a question mark to their names, although for vastly different reasons. And precisely for this reason we're going to slot them in a category of their own.
8. SK Gaming — Signing five players from the European Regional Leagues isn't always a recipe for success. They might be immensely talented, but without the right guidance and set-up, their inherent talent will not be realized. We've seen this happen on so many occasions in the past, and it's heart-wrenching each and every time. Sure, there are some outliers like MAD Lions and Rogue, but they're few and far between. Most organizations think that, by the mere fact of signing these young players, they'll start competing on even footing with the who's who of the LEC and that, of course, makes no sense whatsoever.
This SK line-up, however, doesn't feel like an egregious attempt at re-creating another MAD Lions. Instead, we're talking about five extremely talented players who were hand-picked by an experienced, and capable coaching staff. And that, in short, can make a world of difference. Will it be enough? It's impossible to tell right now, but there's certainly a ton of potential. Perhaps the most important thing when it comes to LEC "rookies" is that they fight and compete without reserve; they couldn't care less for the odds or what anyone else thinks and that, in short, is as big of a "superpower" as they can have.
Watching this SK line-up evolve and grow will be an absolute pleasure and, who knows, maybe they'll end up as the next MAD Lions, although you shouldn't hold your breath for it to happen.
9. EXCEL — Excel Esports is arguably the only organization in the LEC that has yet to do anything worthy of praise and commendation. They had a couple of solid moments, a few flashes of brilliance, but they never lasted long enough to actually warrant anyone's benefit of the doubt. Far from it, in fact. And it's not that they're bad or anything, but rather that they're a true gatekeeper in every sense of the word. Now, keep in mind that even gatekeepers can pack a punch. Excel are far from weak, and they always fought their hearts out regardless of whom they were up against. That's commendable, for sure, but they also always fumbled when their backs were against the wall and they needed to deliver. For one reason or another, Excel never went the extra mile, and while that can definitely change going forward, you shouldn't expect them to accomplish much in the grand scheme of things.
Their line-up for 2021 is quite potent, but, based on history and empirical evidence, they probably won't be able to tango with the best teams the LEC has to offer. In true Excel fashion, they'll have a couple of great showings, interspersed between absolute mediocrity, before eventually solidifying their spot as a slightly dangerous mid-tier contender. Nothing more, nothing less.
C Tier
10. Astralis — Lastly, to close things out, we have Astralis, formerly known as Origen. Now, don't let the name fool you — this organization, despite winning all there is in CS:GO, is about as bad, inefficient, and unsuccessful as possible in competitive League. There's just no other way to put it, really. And, for 2021 — after numerous failures — they've decided to invest prudently and build no hype whatsoever. As a result, they've ended up with a line-up that's the epitome of such an approach. There's just nothing to commend them for, and no player to truly get hyped about. Will they be as bad as people think? Probably, although Astralis might surprise ever so slightly as there is some talent present within their line-up. They have the lowest skill ceiling out of all ten teams, though, so they shouldn't be able to end up any higher than ninth place once all is said and done.
Closing Remarks
That's it for our 2021 LEC Spring Split preview! As always, if you're looking to put your hard-earned money on the line, make sure to watch as many games as you possibly can! We're at the very start of the season which means unexpected twists and turns are all but guaranteed. Favorites will drop games, underdogs will rise, and absolute chaos will ensue almost by default. That's inevitable when everyone's trying to synergize and figure out the best and most optimal way of playing the game. As always, things will stabilize in a couple of weeks' time, but until that point, everyone will have a puncher's chance of getting the "W."
Tournament Format
Group Stage will be played in a round-robin format and all matches are played in the best-of-one series.
Playoffs will be played in a double-elimination best-of-five series.