2021 LoL European Championship Summer
The 2021 LEC Summer Season is an online tournament hosted by Riot Games. Consists of notable teams across Europe. And it is the second split of the third year of Europe's rebranded professional League of Legend league. In the summer season, ten teams will compete in a double-round robin stage with the six top teams continuing playoffs.
More information will be added as soon it is available.
Preview
The 2021 LEC Summer Split has finally come and, naturally, there's quite a lot to talk about! As far as competitive LoL splits go, this particular one is like New Year's Eve and Christmas all rolled up into one! For the first time in what feels like forever, we're going to witness a different kind of status quo in the LEC and that, in short, is as exciting as it gets!
G2 Esports and Fnatic are no longer the most feared competitors on European soil — they've been overtaken by the MAD Lions and Rogue, and, frankly, you just love to see it. We've been waiting for a seismic shift in the LEC for years but it never came. It felt like the gap between the two "Kings of Europe" and everyone else was simply far too big. They had the best players, the most stacked coaching staff, and the most money to work with, too. So the fact that they had been trading places atop the throne should come as no surprise.
But those days are (finally) over. And, frankly, no one's all too sure what to feel. On the one hand, we're all so excited for what's to come — there's a metric ton of uncertainty in the air and we're all dying to see what'll happen going forward. On the other hand, we're still somewhat "shell-shocked" by the way things unfolded back in Spring. It's quite possible that we're on the verge of a different era — one that isn't dominated by just two "kings." Still, we didn't expect such a tectonic shift to occur now, hence the shock.
In any case, there's a slew of exceptional, mouth-watering narratives coming into the second half of 2021 and, naturally, they all warrant a bit of attention! So, let's get down to the nitty-gritty!
Keep this in mind: The point of these preliminary power rankings is to give you a more thorough understanding of who's good and what's most likely to happen. Predicting any sort of outcome with absolute confidence — in a region as stacked and competitive as the LEC — is pretty much a fool's errand, so take everything you see and read with a bit of reserve as things tend to change and shift on a weekly basis.
S Tier — The Biggest Favorites
Two LEC teams stand atop the region: G2 Esports and MAD Lions. The former have won more times than anyone else in history — a record that could, by all means, remain unbeaten for as long as the LEC exists. The latter, however, have looked downright spectacular throughout the first half of 2021 and have even traded blows with the very best teams in the world at the most recent Mid-Season Invitational.
MAD Lions — They're the "real deal," which makes this upcoming split so darn exciting. They have the tools to compete with G2 Esports, and they know it, too. They've already beaten them a bunch of times which, in all fairness, doesn't have to mean they'll be able to do so in Summer as well. Regardless, they're well equipped for the monumental task at hand. Reaching the top takes immense talent and dedication (and, at times, a bit of luck). Staying on top, however, is a completely different beast, one that most teams invariably succumb to.
Are MAD Lions a one-hit wonder? By the looks of it, we'd have to reply with a fairly confident "no," but we'll reserve judgement until we see them take on a motivated (and most dangerous) G2 Esports. If they can go on yet another spectacular run, they'll erase all doubt once and for all.
In any case, they're a spectacular bunch with a diverse arsenal of weapons and more than enough mechanical talent and confidence to match. And, naturally, they're the team to watch going forward!
G2 Esports — The "Kings of Europe." Well, the former "Kings of Europe," rather. Now, let's not partake in any revision of history; G2 Esports played out of their minds throughout the vast majority of the Spring Split. They were, in fact, the number one team coming into the playoffs. Still, the fashion in which they had won on a weekly basis left a bit to be desired. It wasn't the obscenely dominant G2 we've all become so accustomed to, and they were a lot more fallible across the board (barring Martin "Rekkles" Larsson who was recognized for his performances and subsequently awarded with yet another MVP of the Split award).
They looked unmotivated and, frankly, they probably were. There was nothing left for them to fight for — they had seen it all and won it all. So what's yet another LEC title to them when they have a trophy case full of 'em? They were almost surely on auto-pilot, thinking there wouldn't be anyone capable enough to challenge, let alone dethrone them.
And yet here we are.
So now all eyes are on G2. Will they bounce back? Will they deliver and reclaim their throne? We know for a fact that they have it in them, but they still need to roll up their sleeves and get to work. Otherwise, they probably won't be able to compete with a team like MAD Lions who are much more vigorous and adept at the current meta.
A Tier — The Great But Not Great Enough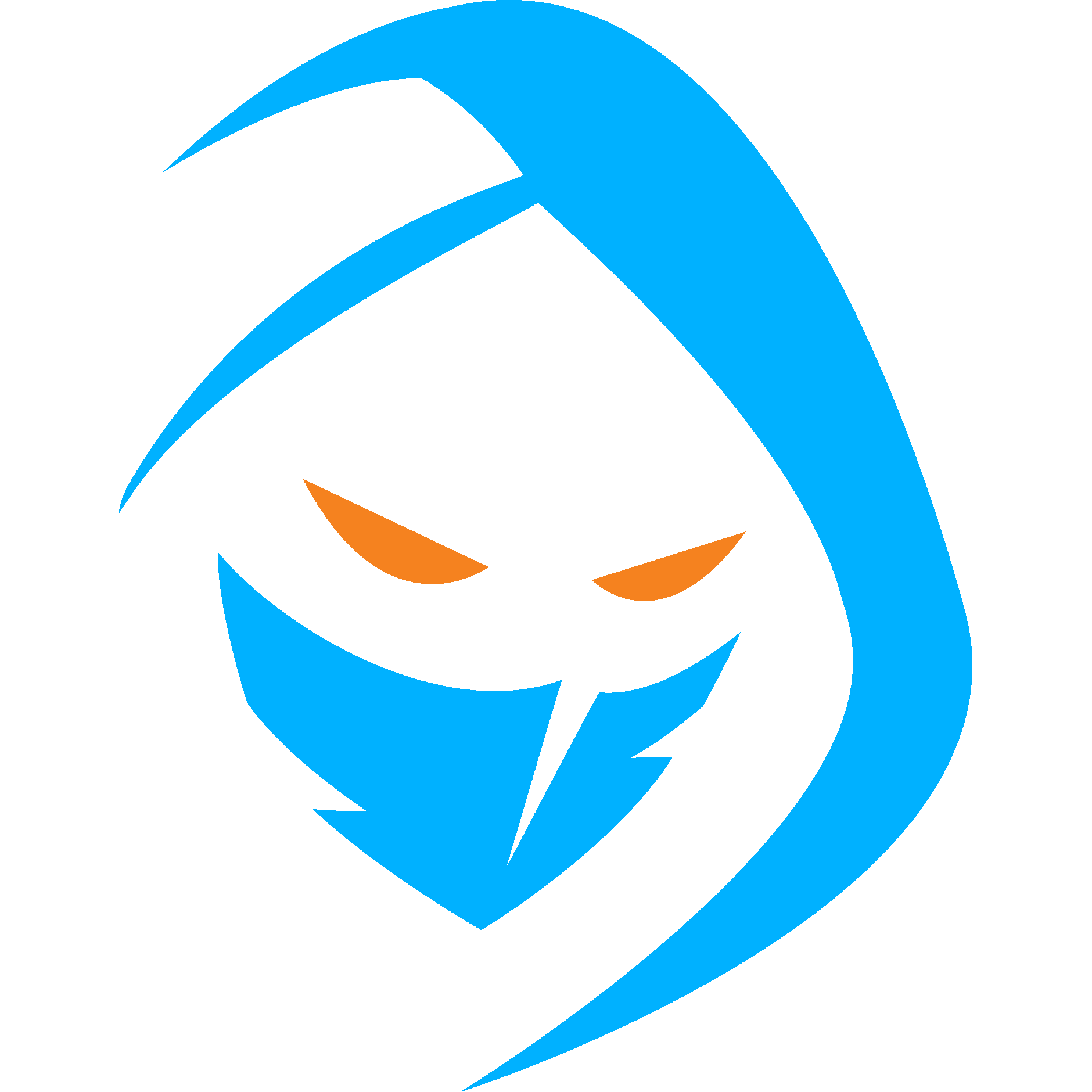 Rogue — Next up, we have just a single team in A tier: Rogue. They're not quite as good as G2 and MAD, but they're also a lot more dangerous and consistent than any of the teams listed below. The story of Rogue is a mostly disheartening one. They are, in many ways, a top-tier gatekeeper, if there even is such a thing. They're great but just not great enough for it to matter. And sure, they were just one win away from becoming LEC champions, but the fact that they let MAD reverse sweep them in such grand fashion tells you all you need to know when it comes to their mental fortitude and overall resilience.
That's their biggest weakness: the mental side of things. Now, could they improve and potentially upset the LEC status quo? Absolutely, but MAD and G2 still have a big enough edge, so we're somewhat reluctant to give Rogue our full benefit of the doubt. They've been so darn close on so many occasions and yet it never mattered. They'll get to the very end of the road and then make the most egregious of mistakes and throw it all away.
Be that as it may, they're still a top-tier challenger and have all the right tools to compete at the highest of levels. They're quite dangerous and capable, so don't let their recent fumbles affect your judgement: they're more than worth our time and attention, and will surely leave a mark once all is said and done! Whether they'll be able to lock down a ticket to the World Championship, however, still remains to be seen.
B Tier — Jury's Still Out
This is the most confusing tier of them all. How well these two teams will perform is heavily up for debate, but regardless of your opinion, it's fair to say that they'll either soar and dominate, or implode at the first sign of trouble.
Fnatic — It's hard not to be both worried and excited for Fnatic's new line-up. The former "Kings of Europe" have made two highly intriguing decisions, both of which could easily backfire over the coming weeks and months. Now, their new top laner is talented — there's no doubt about it — but he's being put in quite a thankless position. He has to compete on even footing with numerous LEC top lane behemoths, while also building synergy from the ground up with the rest of his team.
But he's young, talented, and will surely deliver in one way or another. Gabriël "Bwipo" Rau, on the other hand, is the very definition of a gamble. Could he be the second coming of Bae "Bengi" Seong-woong? Perhaps, but the odds aren't exactly on his side. His playstyle is, however, a relatively good fit for the jungle, and we already know that he has the right champion pool for the job. He's creative, has a metric ton of knowledge, and is also fairly cerebral. Interestingly enough, he's also mind-blowingly aggressive which may or may not work out in Fnatic's favor.
In any case, we're intrigued beyond measure, and we cannot wait to see how well they'll perform going forward!
Team Vitality — Much of what was written about Fnatic applies to Team Vitality as well. This particular line-up is simply mind-blowing, although not in a wholly positive sense. There's a metric ton of potential, there's no doubt about it, but there's also a very real risk that they'll implode at the first sign of trouble. There's simply too much aggression and not enough depth. This is the quintessential Vitality line-up but cranked up to eleven!
Their new jungle-mid duo will surely wreck house, although whether or not they'll be enough to push Vitality over the finish line still remains to be seen. Still, with a very capable bottom lane duo and a fairly promising top laner, they're well-equipped to challenge the who's who of the LEC.
Throughout history, though, Vitality always eked out advantages through sheer force and willpower. Will that be enough this time around as well? Or will they succumb to the four teams ranked above them, all of which are more layered, experienced, and (arguably) flat-out talented? It's an interesting question, and it cannot be answered at this point in time. In any case, it'll be interesting to see whether Vitality's coaching staff will be up to the task — unlike so many times in the past. The players themselves are great, but without proper guidance and preparation, they can only do so much.
C Tier — The "Fillers"
Last but certainly not least, we have five teams that range from "pretty solid albeit inherently flawed" to "downright dreadful." These are the gatekeepers and the bottom-dwellers of the LEC — they're prone to overperforming from time to time, but eventually they always settle down near the very bottom of the standings where they belong. Now, that last sentence was perhaps a bit too harsh, but it is by no means incorrect. That's just the reality of it all.
The LEC, much like any other region, has a couple of championship-worthy teams, a few well-rounded challengers, and then a slew of highly flawed pretenders, none of which have even the slightest chance of ever leaving a mark. Again: we're harsh, but that's the truth.
And don't let the fact that they're all grouped up and categorized under "C tier" fool you: the are huge gaps (in terms of potential and power) between these five teams as well, but because they won't accomplish much in the second half of 2021, it'd be somewhat redundant to separate them even further.
Misfits Gaming — They're arguably the most promising of the bunch. We'd put Schalke 04 here instead, but seeing how they sold Felix "Abbedagge" Braun to 100 Thieves and decided to bench Erberk "Gilius" Demir, we're pretty sure they'll regress performance-wise and, by proxy, fall in the standings.
Now, this Misfits bunch is by no means spectacular but they are fairly solid and have all the right tools to compete for a spot in the playoffs. With a couple of seasoned veterans leading the charge and a surprisingly game mid laner, they're not to be trifled with. They had a few exceptional moments last split but were unable to maintain such a level of play over prolonged periods of time. Whether they'll succeed this time around is impossible to predict, but they've surely learned their lesson and could, potentially, improve on their Spring Split result should they double down on their strengths and shore up a couple of their most egregious weaknesses.
Schalke 04 — The very definition of an uneven line-up. They have an absolutely spectacular top laner, a jungler who never really accomplished much during his LEC stint, a substitute mid laner, and a very respectable bottom lane duo.
That doesn't really get the blood pumping, you'll probably agree. Still, they might be stronger than the sum of their parts, and if Sergen "Broken Blade" Çelik and Dino "LIMIT" Tot perform as well as they did in Spring, Schalke could, by all means, do a bit of damage to the long-established LEC status quo.
In the end, though, Schalke 04 have entered the second half of 2021 with a noticeably weaker line-up than the one they had in Spring and that'll reflect on their play as well. There's just not a whole lot to praise them for, and even if they exceed our (admittedly modest) expectations, they'll still succumb to the many teams listed above, all of which are better, more experienced, and more capable than Schalke.
SK Gaming — What does one even say about SK? Where do we even begin? Their story is similar to that of Schalke's, and that's not a particularly good thing. They have a fairly solid line-up, but they've also had to face numerous challenges during the course of the off-season. The fact that they had to bench their previous (and surprisingly talented) jungler was perhaps the biggest surprise, and it put them in quite an unfavorable position, to say the least. So, as a result, Erik "Treatz" Wessén will be role swapping to jungle with SK's former head coach Jesse "Jesiz" Le stepping in as support.
Having an "auto-filled" jungler and a support who hasn't played the game professionally for years is not the kind of line-up you want, especially not if you're competing in a region as competitive and stacked as the LEC.
In any case, don't expect much from SK. In fact, don't expect anything at all. Based on their current (presumed, rather) power level, they're all but guaranteed to finish outside of the playoffs, before ultimately rebuilding in time for the 2022 competitive season.
EXCEL Esports — Yet another team that is a shoo-in for the bottom of the standings. They have made two "interesting" changes to their starting line-up, but neither of them will make a big enough difference in the grand scheme of things. They pale in comparison to the rest of the LEC, and that won't change any time soon. For XL to truly challenge the LEC status quo, they need to rebuild from the ground up, with Patrik "Patrik" Jírů being the only player who deserves a contract extension.
That said, they're feisty and will not go down without a fight. At their best (when the stars align), they can definitely land a couple of good blows, but once the going gets rough and their backs are set against the wall they invariably fail in the most crushing of ways. This split should be no different in that regard.
Astralis — Finally, we have Astralis. Whether they're better than SK Gaming and EXCEL Esports is up for debate, but you could definitely make an argument. Then again, does it even matter, given their inherent status (that of a bottom-tier dweller)? Not all is doom and gloom for Astralis as their starting five-man line-up obviously has a lot more life in them than one could ever assume, but they're still insufficiently talented when compared to the rest of their peers, and no amount of grit will ever be enough to offset such a deficiency.
Whether they'll finish eighth, ninth, or tenth doesn't really matter at this point seeing how a spot in the playoffs isn't on the table. In any case, they're a bit better than everyone's power rankings would lead you to believe, but they're still nowhere near as good to compete on the highest of levels.
Tournament Format
Ten teams will participate in a double-round robin group stage, all matches are in the best-of-one series and six teams will qualify for playoffs.
The playoffs are soon to be determined.
More information will be added as soon as it is available.