2022 League of Legends Pro League Spring
The 2022 League of Legends Pro League is an offline tournament hosted by TJ Sports that will be happening on the 10th of January 2022. This tournament will be the first split of the tenth year of China's professional League of Legends League.
Preview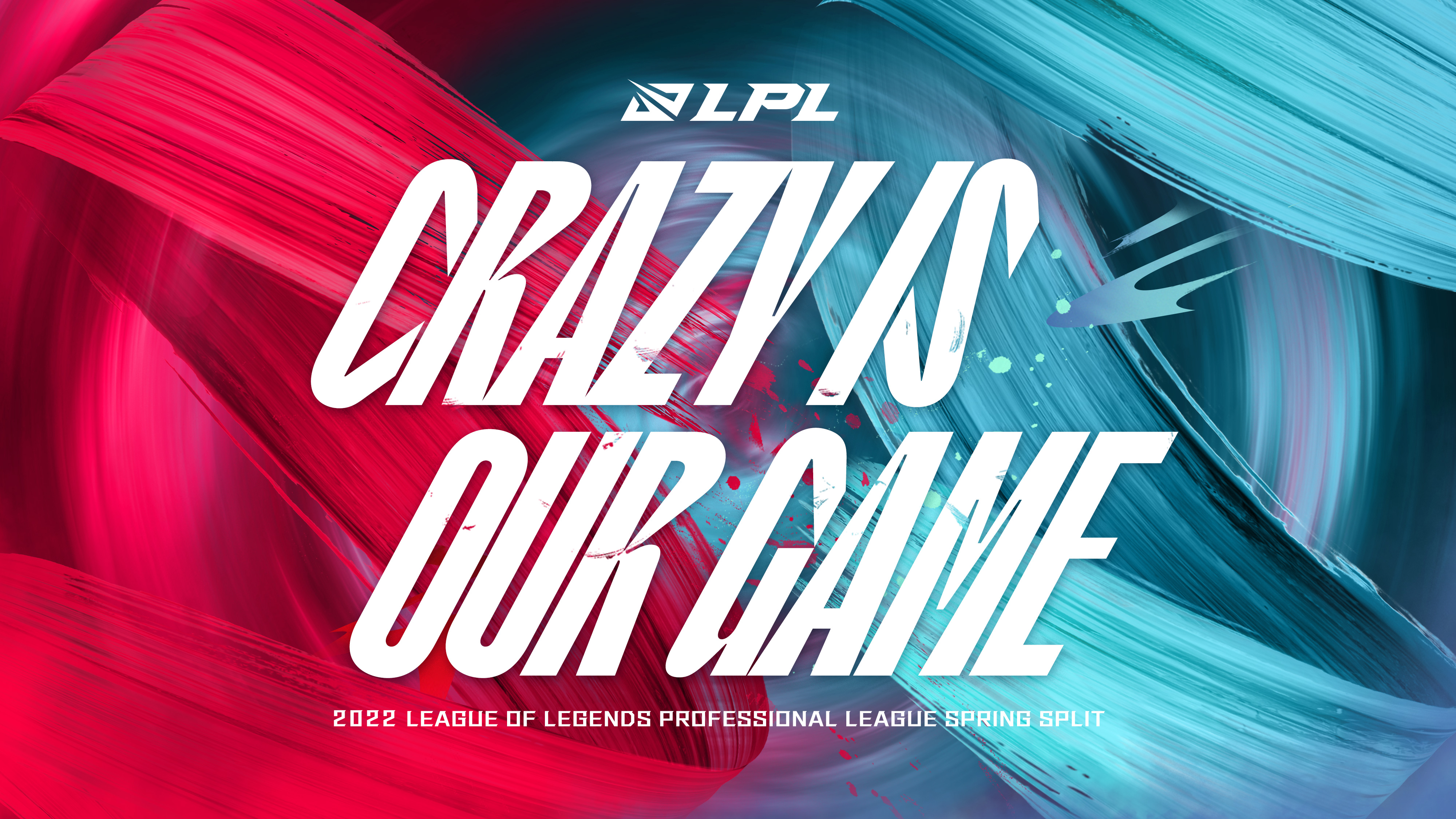 The 2022 LPL Spring Split is right around the corner and, needless to say, we've reached record levels of hype! That's the only natural way for one to feel at the verge of yet another action-packed season of the LPL. We're talking about the most stacked, most dominant region the world of competitive LoL has to offer!
If things pan out as expected, the forthcoming season will be one to remember, with more veritable behemoths and top-tier challengers than you can shake a stick at!
All in all, there's a ton to look forward to, especially if you're partial to the LPL's well-known, skirmish-heavy style of play! We have a ton of ground to cover, so let's dive straight into the nitty-gritty!
2022 LPL Spring Split Preview | The Set-Up
First things first, we need to talk about the bigger picture before delving any deeper into the granular details. With Edward Gaming upsetting DWG KIA in the 2021 World Championship finals, one could say that the LPL dynasty has once again been established. Chinese teams didn't have the best of showings overall, but we know what they're capable of and we're more than willing to give them a pass — even FunPlus Phoenix who had imploded in the most theatrical of ways.
The LPL is as stacked with talent as ever, and that's perhaps one of the biggest challenges when it comes to betting — there are so many incredible teams and players that are capable of leaving a mark. The LPL is still fairly top-heavy, but unlike most other regions, it has four or perhaps even five teams that have what it takes to claim the throne.
Who's better than whom is also impossible to predict as they're all separated by extremely slim margins. Well, most of them, at least. It'll all boil down to preparation and execution in the very moment — they all have mechanics for days so that's not as big of a factor.
All in all, if you're into top-tier League of Legends, the forthcoming LPL Spring Split will be an absolute must watch!
2022 LPL Spring Split | The Biggest Favorites
A whopping nine teams deserve our undivided attention. They're not all equally stacked, mind you, but will nonetheless pack one heck of a punch. There's so much talent over in the LPL it's not even fair to the rest of the world. There's just no other way to put it, really. All nine teams listed below will surely impress and deliver in one way or another, but with so many capable challengers — and only one throne — someone's invariably going to end up with the shortest end of the stick.
Three of the biggest favorites to go "the whole nine yards" are Edward Gaming, Royal Never Give Up, and Top Esports. Who's better than whom is still impossible to predict at this point in time, but pure logic and reason dictate that EDG will probably retain top billing over the coming weeks and months. RNG will surely challenge them, and now that they've basically fixed their only weakness (by moving Xiaohu back to mid), they'll have a very good chance at dethroning the reigning champions. It won't come easy, but if ever there was a player who could fill in for Xiaohu, it simply has to be Bin. RNG are arguably better lane-for-lane, but they'll still have to execute and deliver — sheer talent alone means nothing in a region as stacked as the LPL.
Top Esports, on the other hand, have brought in the prodigious Tian (formerly of FunPlus Phoenix), and that singing alone should give them a proper shot at claiming the throne. Tian, when in top form, is arguably the best jungler in the world (rivaled only by the likes of DWG's Canyon), and he'll now have some very capable teammates by his side as well. All in all, the outlook is as bright as it gets for Top Esports. They'll face some mighty stiff opposition, but are nonetheless well equipped for the task at hand.
The Dark Horses
Then we have LNG Esports, Weibo Gaming (formerly known as Suning), FunPlus Phoenix, and Bilibili Gaming. This is a very volatile bunch, but they're all insanely talented and could, by all means, leave a mark. Again, we simply cannot predict who's better than whom here seeing how they've all restructured during the most recent off-season, but one thing's for certain: they're going to pack a punch and are not to be trifled with.
FPX have parted ways with Tian and Doinb but have found two fairly capable replacements from the LCK: Clid and Gori. It's not exactly a zero sum game, but they could've done a whole lot worse. This is still a mighty capable line-up, although they're not going to be quite as dangerous as was the case in the past. They've made other changes to their line-up as well, but they probably won't be as impactful as the ones previously mentioned. With that being said, if the most recent Demacia Cup is anything to go by, FPX is bound to enter the forthcoming split swinging for the fences, with all signs pointing towards Xiaolaohu being a future breakout star.
LNG Esports had a very respectable showing at last year's Worlds and have made some truly stellar upgrades: they've brought on Tarzan and Doinb, two players who need no introduction. This means they're well equipped to challenge for the throne, although it's perhaps still a bit too early to board the hype train. Still, everyone loves a good dark horse, and LNG fits the bill and then some.
Weibo Gaming is also stacked as heck! The inclusion of TheShy and SwordArt will once again make this team a bona fide threat. They have all the right tools and weapons to upend the status quo, and we cannot wait to see how well they'll perform against the rest of the LPL pantheon.
Last but certainly not least, we have Bilibili Gaming. Uzi, Doggo (formerly of Beyond Gaming), and Crisp should be sufficient for this team to leave some kind of a mark. They're not going to dethrone EDG any time soon (if ever) but will nonetheless put on one heck of a show. Uzi is reportedly back in top form, and should his health issues reemerge, Bilibili have the perfect stand-in: one of the best AD carries the PCS has ever produced. We might have gone a bit too far with that statement, but it's not necessarily incorrect.
Breathe, Weiwei, and FoFo are all pretty darn good (or at the very least wholly serviceable), so they should be able to rub shoulders with the who's who of the LPL.
Still, with so many stacked behemoths, they're probably not going to rank any higher than, say, fifth or sixth place. Heck, even that might be an optimistic stretch given whom they're scheduled to face!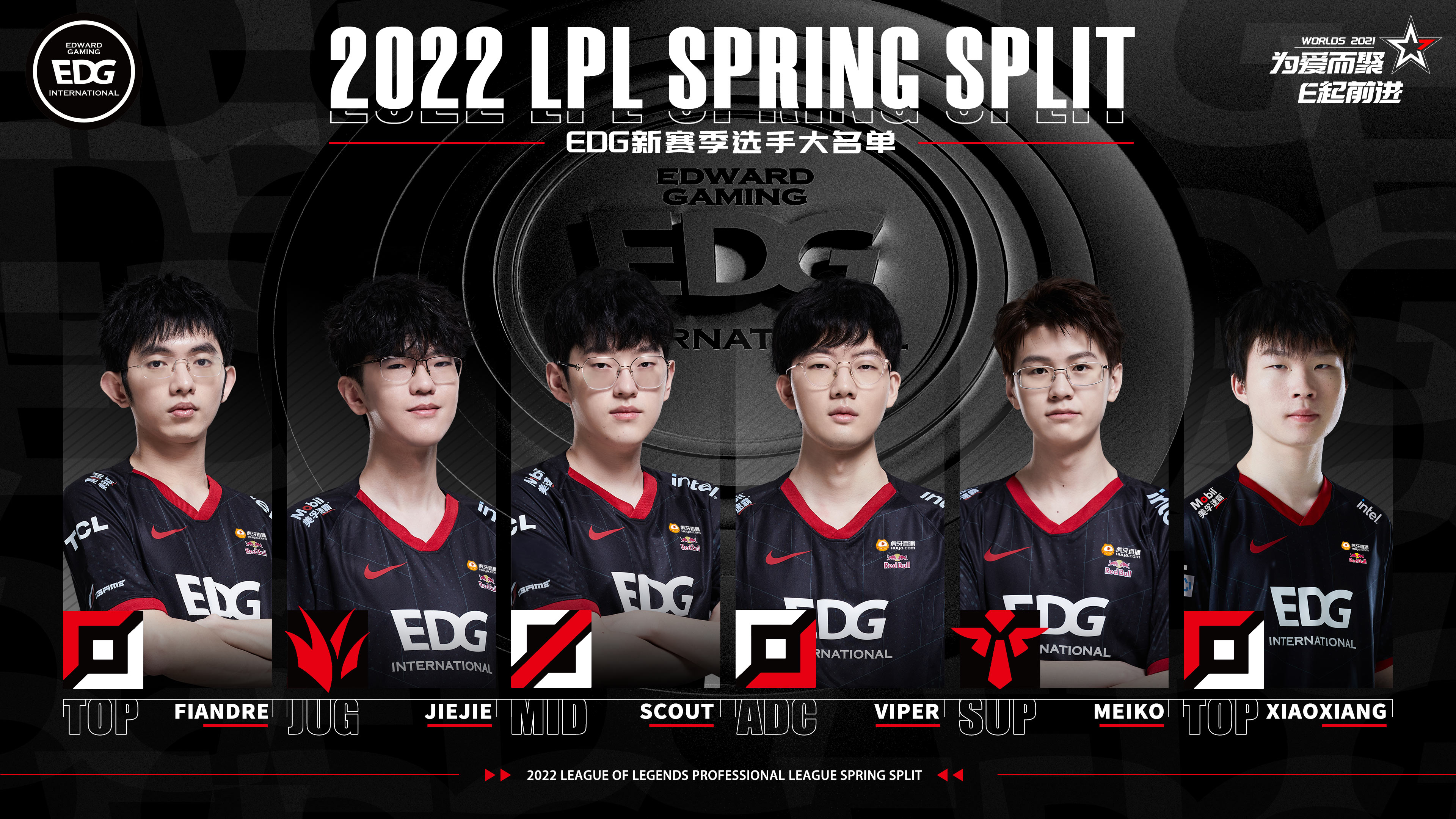 A Photo Finish Is All But Guaranteed
The LPL is a region of absolute madness, but it's not uncontrolled — even though it might look like it to the uninitiated. There's a method behind it all, a rhythm that one can start to discern and pick up over time. Still, the "early days" of the forthcoming split will surely be immensely chaotic — of that you can be certain.
EDG and RNG are the clear-cut favorites, with everyone else coming afterward. The gap between these teams is by no means insurmountable, and we're bound to witness a metric ton of twists and upsets from everyone involved.
The meta still isn't "set in stone" which means everyone's bound to experiment and, in turn, drop games you'd never expect them to. The LPL regular season consists of Best of 3s so their schedule is a lot more lenient (but also mighty taxing). They'll throw caution out the window and employ a bit of "limit testing" — and we wouldn't have it any other way.
Still, this one fact will make betting on the LPL endlessly more challenging than one would expect. We know who's good and why, but that means very little once they start throwing heavy blows the very moment they see each other on the Rift.
Closing Remarks
Chinese teams adore the "see hero, kill hero" method, and that means that twists and upsets tend to happen fairly often (at least early on). To counteract this, make sure to watch as many games as you possibly can. Preliminary power rankings are great, but they're always based on a limited sample size. Heck, sometimes there's no sample size at all!
Use these words as guidance, but do not consider them gospel. Competitive League is a fickle beast, and things tend to develop in a myriad of unexpected ways — and that is especially true for the LPL. So keep your ear close to the ground and take notes as often as you can. It might seem "old school," but it still works.
Tournament Format
Matches from week 1 to 9 will be a Single Round Robin format and all matches are best-of-three.