We have outlined the different banking options and the advantages and problems with all of them. This will give you a nice overview of the possibilities that exist, making it easier for you to decide where to start. All deposit options fall into one of these five categories
Before you take your first steps as a gambler, before you make your first bet, celebrate your first win or mourn your first loss, you need to get money into your account. Luckily, it has never been easier or safer. What's more, there are countless methods you can use to both deposit and withdraw, it just depends on the site you have signed up to.
With that in mind, what are the best banking options for you?
1. Credit or Debit cards - The most popular option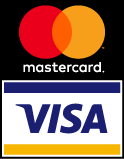 Instant deposit, quickest way to start betting
Pretty good limits, both small and large sums accepted
Relatively fast withdrawal times
Transaction is often rejected by card or banking companies
An evil bookmaker might misuse your details (very rare)
Credit cards give you the possibility to lose money you don't have
The most popular methods are credit cards and debit cards, which is perhaps to be expected. Debit cards tend to be the most used of the two, but credit cards are also used extensively across the industry. Of course, there are pros and cons to both of these methods, because whilst credit cards might be safer, with many banks instantly refunding you if you are the victim of theft or fraud, however they are more likely to be rejected when trying to deposit.
A credit card also has the scary option of letting you gamble with money you don't have. Please don't ever even think about doing something like that!
If you think you are the kind of person who might go online and gamble while drunk you probably don't want to use a credit card, at the very least do not store the card details in your browser or the bookmaker site.
Credit cards may also incur fees on certain sites, simply because the gambling sites have to pay those fees to process these payments, which they then pass them onto the player. Debit cards are therefore the preferred method, and whether you use MasterCard, Visa or anything else, you shouldn't have any issues finding a site that accepts it.
However just because the site accepts a card doesn't mean your bank will process the payment. This can depend on both national or company policies.
2. ewallets - The most accepted option


Instant from wallet to bookmaker
Not the highest fees
Accepted by everyone
Safe and secure
Might take a while to deposit your money to the wallet
Higher fees to and from bank
One more account to verify
If you have problems depositing directly to a bookmaker, or you just don't trust them entirely. Then an ewallet is the solution for you.
Both Neteller and Skrill have been around for a long time and are major companies. There is zero chance of one of them trying to scam you and misuse your credit-card or bank-account information. This high level of professionalism also means that you should only deposit using cards in your own name. When it comes to proving you are who you say you are, they have the same security as an online bookmaker
Sometimes you have to wait a little while before your deposit into your e-wallet is approved. Once you have money in your e-wallet the deposit will clear instantly. And we have yet to find a bookmaker that doesn't accept neither of these options
3. Predpaid Cards - The quick and anonymous option


Quick and easy
Doesn't regulate gambling deposits
No need to worry about card details being stolen
Can be completely anonymous (if bought with cash)
Can sometimes be cumbersome to buy
Very high fees
Restrictions on countries
A prepaid card works very similiar to normal debit cards. The main differences are that they are digital and you don't have an account tied to the card. This means you have to transfer money to the card before you can use it, or in some cases buy a card already filled with a fixed amount.
One big advantage is that you can have many different cards, and there is no way to lose more money than you originally had in the card, it doesn't have to be connected to your name (varies a bit between companies providing the card).
Some cards you can buy online (ecoPayz, entropay) and some you can buy in a store (Paysafecard). There are quite alot of these companies around, and often they are very region or national specific. A google search should give you the ones who are available to you.
4. Bank Transfers - The most traditional option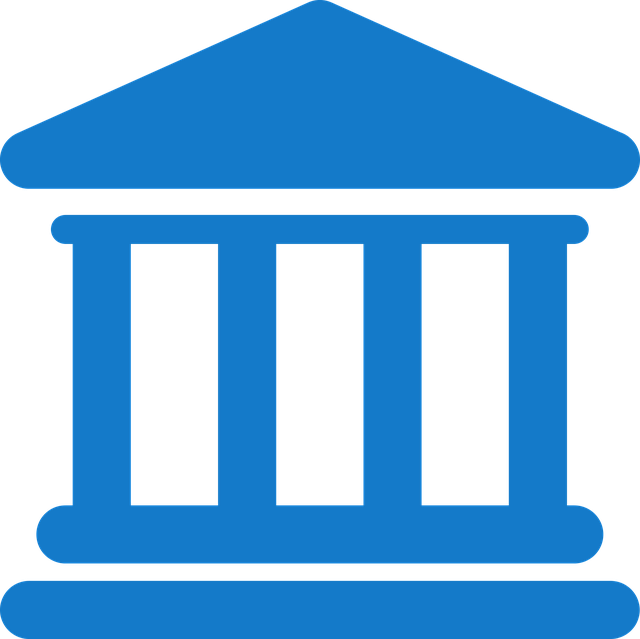 Examples: Any bank account
Very secure
You already have a bank account
No need to confirm your id
Slow
Might be regulated
Not very anonymous
Most gambling sites accept bank transfers and wire transfers. All users should have access to a bank account, so it seems like an obvious inclusion, but many of them are reluctant to go through such a slow and even personal method. After all, it can take several days for some bank transfers to clear.
Of course, if you are based in the US, then you may have no other choice. Web wallets are typically not available to US gamblers, and sites that allow US players do not want to use credit cards or debit cards due to the potential implications. After all, the reason poker sites like Pokerstars were indicted was not a direct result of the US gambling laws, but rather it was because of the payments that were being processed to and from US customers. The good thing is that bank transfers are usually very secure, because the person receiving money does not have access to the sender's account, and vice versa.
If you are impatient and can't wait to bet, you can try rapid transfer. Its a Skrill operated service, and lets you deposit instantly. We've had various degrees of success when trying out this method. Sometimes it gets approved and sometimes the transaction is rejected.
5. Cryptocurrencies - The most anonymous option

Secure
Anonymous
Value may increase
Slow
Value may decrease
Fees varies
Requires additional software
Cryptocurrencies operate outside the banking system using complicated algorithms to secure the transfers between users. Its a 100% digital and there is no central bank regulating the value of the currencies.
Some people love them and see them as an alternative to a greedy banking system and the money of future. Some people hate them and see them as a speculative and risky get rich quick scheme. They are just waiting for the downfall of the entire concept.
The fact that they are so unregulated makes most bookies and banks stay clear of cryptocurrencies, fearing both money laundering and big swings in the exchange rates. But there are some who do, for example GG.BET. And the more widespread and popular these currencies get. The more bookamkers will accept them.
Bitcoins
There have been a lot of ups and downs for this much discussed currency over the last couple of years, but it is still considered to be a good investment and one with a bright future. A sign of its rise in prominence is the fact that you can now use Bitcoins to deposit on a number of sportsbooks. The process for this is very simple, just tell them the number for your wallet, give them permission to access it and away you go. In fact, there is no quicker or easier way to make deposits and withdrawals in this industry, which is why many gambling sites are being created to cater solely for Bitcoin players, and why many Bitcoin users are flocking to those sites.
As things stand, you can't use Bitcoins on some of the most famous sportsbooks out there, but it's surely just a matter of time before the big gambling brands accept Bitcoins, and before you see the Bitcoin symbol listed on banking pages across the industry.
If you want to read more about bitcoins you can start with our more detailed bitcoin analysis
Country Specific Methods
If you want to know that a site cares about all of its customers, then look out for country specific deposit and/or withdrawal methods. Simply put, these methods can only be used in one or two countries. Typically, they are unheard of outside of those countries, and because many gambling sites are based in obscure locations, well away from those countries, it shows that they have done their research and that they are willing to accommodate all of their customers.
Such methods include POLi, which is available in Australia and New Zealand only and can be used as a deposit method. It is safe, secure and it is also extremely popular in these regions. Ukash is also available in just select few countries, serving as a unique deposit method for all UK customers. This method exchanges money for a unique code, which can be used in the place of a deposit and essentially converts to cash when given to the site.
There are a number of prepaid cards, bank transfers and more that are specific to single countries or several countries, and just because the gambling site is based elsewhere doesn't mean they won't be available. So, if you do prefer one of these methods, then don't give up hope when dealing with an International site.